62 real estate projects were examined in the context of the proposed treatment for building activities under the EU Taxonomy for Sustainable Activities (EU Taxonomy). The Green Building Council Denmark, German Sustainable Building Council (DGNB) and Green Building Council España conducted the study in conjunction with 23 financial institutions and real estate developers to gain insights into challenges faced by market participants and develop solutions for the application of sustainability criteria to financial transactions. Recommendations include the following:
Develop Digital Building Data: whole life cycle building databases should be developed globally in a consistent and centralized approach with efforts supported by governments and the industry. As the UNEP-led Global Alliance for Buildings and Construction (GlobalABC) indicates the most challenging aspect of adopting a more consistent approach to building data and information management is not a lack of data but rather the lack of a central data and information storage option.
Improve Quality of Energy Performance Certificates: to fully realise their potential, EPCs should incorporate new indicators, such as, smart readiness, real energy consumption data and interaction with district energy systems. After the reliability of EPC data improves, the EPC can then be used innovatively as a more dynamic tool for databases, building passports or logbooks, tailored recommendations (building renovation passports or deep renovation roadmaps) and as a source of information for financing options and as a tool to support the long-term decarbonisation of the European building stock.
Scale Up Portfolios: develop a cross-border building portfolio sustainability performance measurement context for green investments which corresponds to the EU Taxonomy. Financial institutions, real estate developers and institutional investors with building portfolios should develop a standardised framework for defining and specifying financing eligibility and the entry points for so-called 'green loans'. They should develop strong strategic plans for improving the sustainability-related performance and associated management of their building portfolios to align with the EU Green Deal, The Paris Agreement and the EU Taxonomy.
Quotes: "The EU Action Plan's Taxonomy provides guidance by its sector-specific carbon footprint thresholds on how to achieve the climate protection goals. In order to provide for a transformative impact, four aspects appear to necessary: A high level of ambition, a low level of bureaucracy, innovative financing instruments and a better coordination with EU-wide carbon pricing-schemes – e.g. carbon taxes. In addition so-called embodied emissions along the building lifecycle should be adequately taken into account."
-Prof. Dr. Tobias Popović at HFT Stuttgart
Link to resource
Download source
Share this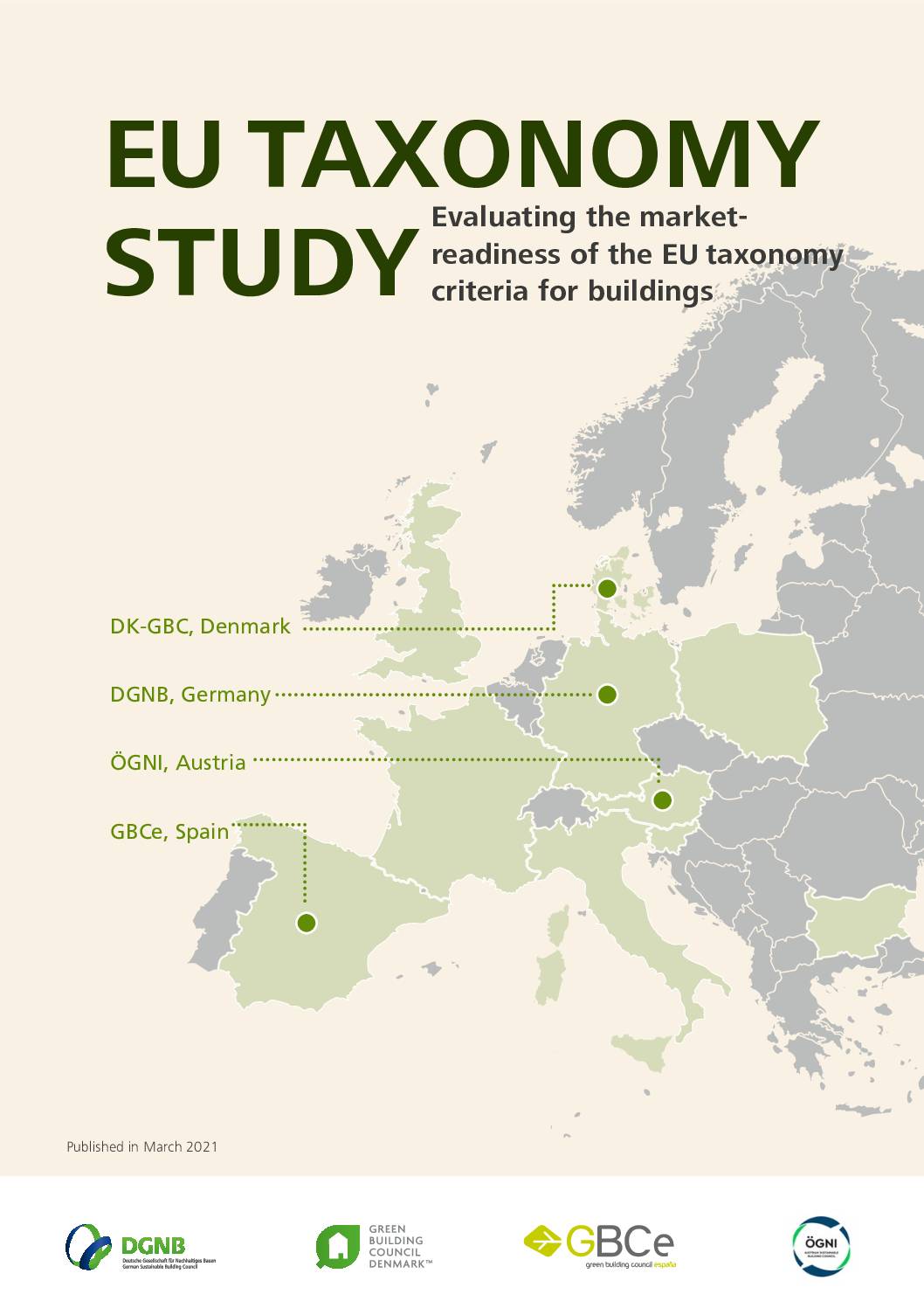 Sectors: Buildings, Finance
Country / Region: Europe
Tags
:
assessment of the status quo
,
carbon footprint
,
carbon tax
,
climate protection
,
efficient construction of buildings
,
emissions
,
energy
,
green investments
,
industry
,
information management
,
innovative funding streams
,
loans
,
projects
,
SMARTER
,
strategic planning
,
sustainability
In 4 user collections: Green Home Investment Platform – Industry Regulators , Green Home Investment Platform – National Regulators , Green Home Investment Platform – Supranational Regulators , Green Home Investment Platform – Institutional Investors
Knowledge Object: Web Resource
Author: Green Building Council Denmark, German Sustainable Building Council (DGNB), Green Building Council España