Russia has acknowledged energy efficiency as an important direction for its policy development. In 2008, an economy-wide target was set to reduce energy intensity by 40% by 2020 in relation to 2007. The target is supported by Federal Law 261 on Energy Savings and Energy Efficiency (2009) and the State Program on Energy Efficiency (2014). In 2014 and 2015, Astrakhan region and city respectively developed a Regional Program and a Municipal Programs, which outline indicators and measures for energy efficiency across different sectors in order to achieve the national target.
A number of existing barriers in Astrakhan might impede implementation of these measures without efficient policy development, including:
Significant depreciation of energy consuming equipment;
Scattered settlements and socially significant sites;
Limited ability of end-users to understand opportunities of energy efficiency;
Limited budgetary capacity and lack of effective market infrastructure for the provision of energy services; and
Lack of experts in the field of energy efficiency.
Download source
Share this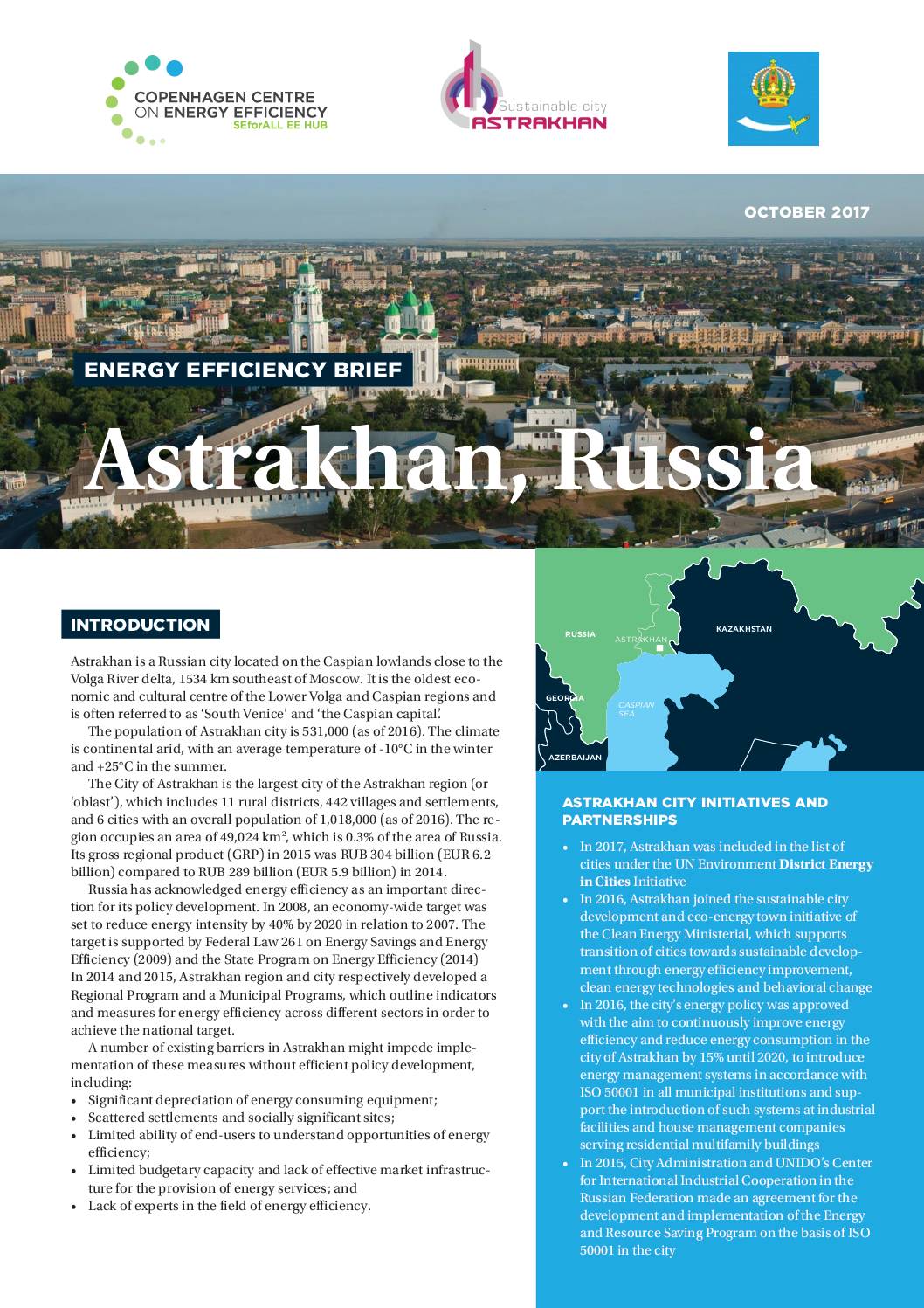 Sectors: Buildings, Industry, Transport
Country / Region: Europe, Russian Federation
Tags
:
energy
,
energy efficiency
,
energy intensity
,
international development
,
targets
In 2 user collections: City Briefs by the Copenhagen Centre , C2E2 Publications
Knowledge Object: Publication / Report
Published by: Copenhagen Centre on Energy Efficiency
Publishing year: 2017
Author: Copenhagen Centre on Energy Efficiency