3 minute read
Our SMARTER partner, Dr Erten of TURKECO writes about attending COP 25 last year and connection to the SMARTER initiative on green homes green mortgages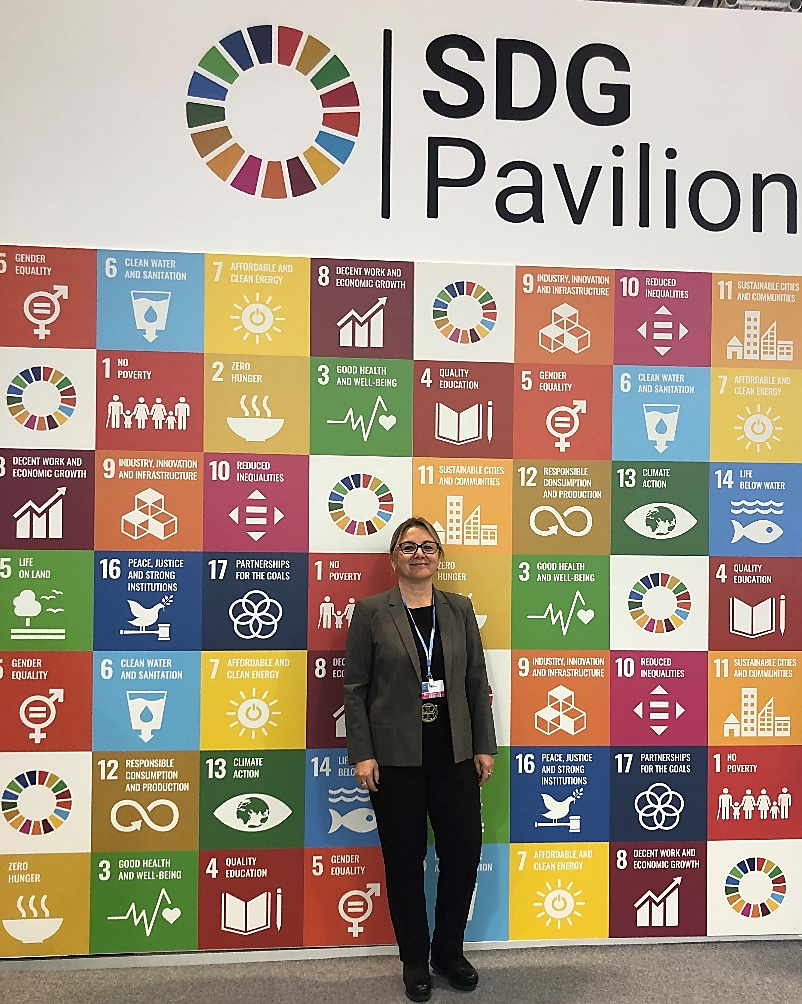 "If you are part of  climate change related  work, you should definitely try going to a COP conferences to  connect with like-minded audiences"
Back in 1992, the international community adopted the United Nations Framework Convention on Climate Change (UNFCCC), marking the start of a global effort to confront the problem of climate change. The framework outlines actions to stabilize and reduce the amount of heat-trapping gases — known as greenhouse gases —released into the atmosphere and causing the planet to warm.
Every year, the parties to the agreement attend a 'Conference of Parties' to review and assess progress in reaching climate action goals. COP25 is the shorthand name for the 25th Conference of Parties to the UNFCCC, and this year it took  place from December 2-13 in Madrid, Spain.
I have become more alarmed and more determined to reduce emissions from air travel since COP16 – the last COP conference I attended. I felt I was part of the problem because my flights were producing greenhouse gases – mainly carbon dioxide (CO2) – from burning fuel. My COP25 panel inivitation came shortly after COP25 started. The panel was part of the "Scaling Up Climate Action" series, our discussion was about key opportunities for transitioning to a zero emissions society in Turkey. I was not even planning to go but in the end I did. In Madrid, I realized the conference organizers had come a long way to create a "less waste" conference.
The SMARTER initiative encourages financial institutions to create green finance products based on green certification and communicates the benefits of certified Green Homes to citizens so that they understand and demand it.
SMARTER replicates a successful "Green Homes and Green Mortgage" program in 12 countries. The initiative:
addresses barriers and brings green innovation with relevant research and cluster formation,
adapts essential tools for administration and communication
expands collection of actual energy and financial performance to improve risk analysis with local data
leverages public investment
supports banks developers and green solution providers that contribute budgets to increase private financing for building exemplary homes
Banks understanding and creating products for green homes, surely will move the market and make home buyers ask for green homes.
We need millions of green homes to combat climate change in the building sector.
Residential energy consumption contributes to greenhouse gas emissions primarily through CO2 emissions. According to NAHB's findings in 2007, new homes (those built in the last ten years) account for about 12 percent of residential energy consumption. Per square m, new homes consume less than two-thirds the energy of older homes for the core HVAC (Heat Ventilation Air Conditioning) uses controllable by builders. Behavior of the occupants has a larger impact on non-HVAC energy consumption than those items under the control of the builder. More stringent energy conservation requirements for new homes can have a reverse effect of slowing down uptake, keeping people in older, less energy-efficient homes. A question that arises is if we all know these facts now, then why in the past 13 years have developers not produced millions of green homes?
I think projects like SMARTER are really useful connecting all stakeholders on one platform for knowledge sharing and accelerating the process to build green. The SMARTER "Green Homes Investment Platform" will guide new programs to a suitably ambitious, common definition of green investments to facilitate institutional investment by collaborating with ongoing initiatives including EeMAP and EEFIG; aligning with EC objectives such as "Mainstreaming Energy Efficiency Finance" and advancing the Financial, Technical and Behavioral de-risking championed by "Smart Finance for Smart Buildings".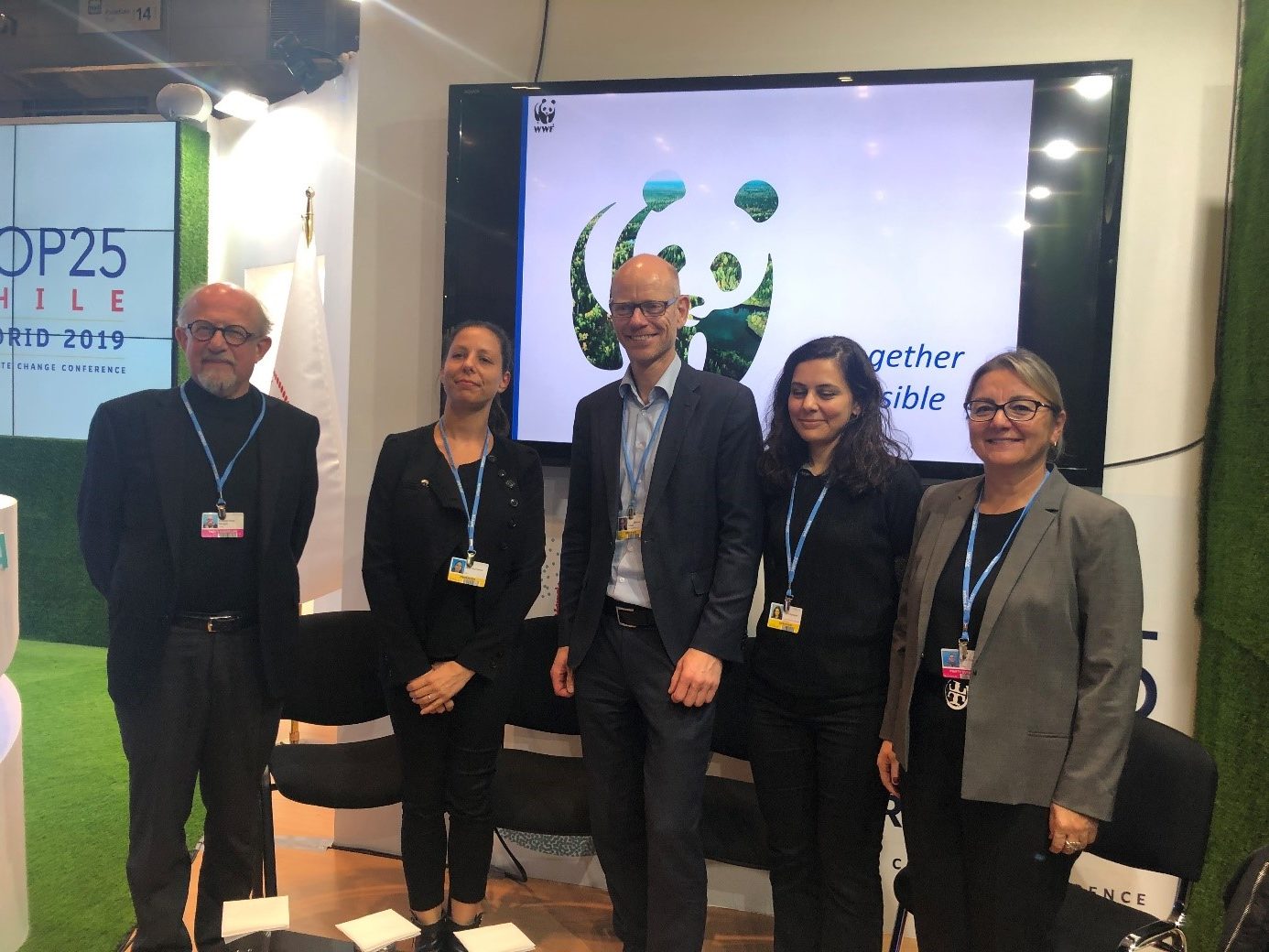 Dr Erten with speakers from the panel 'Scaling up Climate Action in Turkey' represented by experts from Turkish industry and academia.
Dr Duygu Erten of TURKECO is the vice president of the Climate Research Center in Turkey. WWF Turkey, in collaboration with the Climate Action Tracker New Climate Institute, invited Dr. Erten to speak on 'How Green buildings reduce emissions' at COP25. She joined the panel 'Scaling up Climate Action in Turkey' represented by experts from Turkish industry and academia. Dr Erten spoke about government initiatives, regulations in Turkey, and her current research and projects including EU H2020 SMARTER initiative that is driving change in the green residential sector. Speakers on the panel were: Niklas Höhne (NewClimate) , Dr. Duygu Erten (İKLİMER), Asli Gemci (WWF). Prof. P. Mengüç (EÇEM), The moderator: Dr Tuğba Ağaçayak, (TÜSİAD) Turkish Industry and Business Association
TURKECO leads tasks on SMARTER workpackages on research, certification and setting standards for green homes and solution providers.
Share this
Sector: Buildings
Country / Region: Spain, Turkey
Tags
:
carbon dioxide
,
citizens
,
emissions
,
energy efficiency
,
green investments
,
projects
,
SMARTER
,
stakeholders
,
United Nations
,
United Nations Framework Convention on Climate Change
,
ventilation systems
In 1 user collection: SMARTER – Blog
Knowledge Object: User generated Initiative