The EU will become one of the largest green bond issuers globally with implementation of a new funding instrument through bonds on the capital markets called The Next Generation EU ('NGEU') Programme.
While the EU seeks to align with the forthcoming EU Green Bond Standards, the framework informing issuance of NGEU Green Bonds will be based on the International Capital Markets Association ('ICMA') Green Bond Principles.
NGEU Green Bonds will finance and refinance green investments, green expenditure and climate-relevant reforms in Member States' Recovery and Resilience Plans ('RRPs') under the EU Recovery and Resilience Facility ('RRF') and in compliance with the EU Climate Coefficient Methodology and the EU Taxonomy for Sustainable Activities Do No Significant Harm ('DNSH') Assessment Criteria.
The NGEU Green Bond Framework follows the market-based Green Bond Principles published by ICMA which consist of components including:
Use-of-Proceeds
Process for Expenditure Evaluation and Investment Selection
Management of Proceeds
Reporting
NGEU Green Bond Impact Reporting to the EC will be based on a range of sources.
Link to resource
Download source
Share this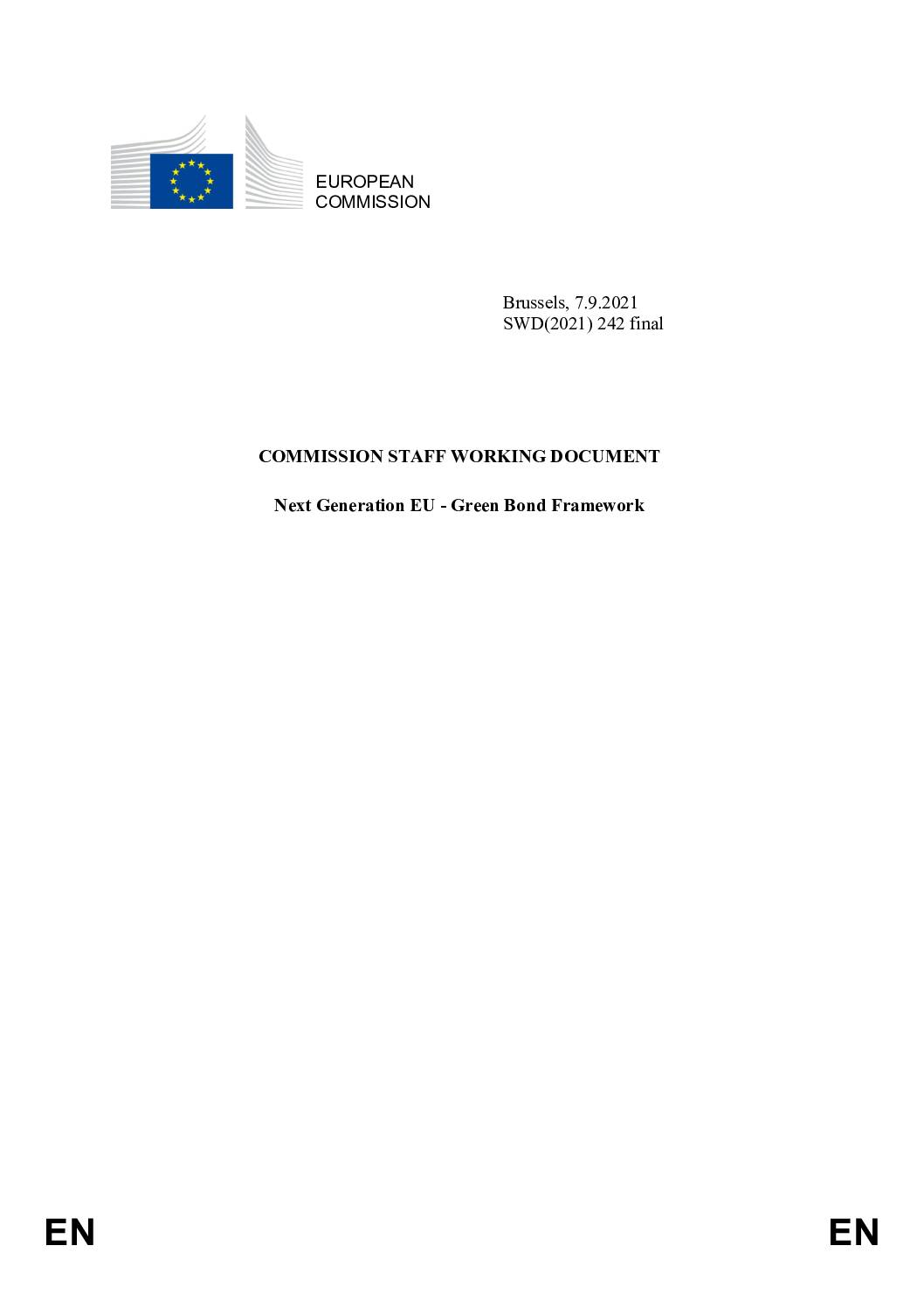 Sectors: Buildings, Finance
Country / Region: Europe
Tags
:
assessments
,
Banks
,
bonds
,
capital markets
,
citizens
,
corporate reporting
,
economic capital
,
funds
,
green bonds
,
green investments
,
implementation
,
Industry Regulators
,
Institutional Investors
,
National Regulators
,
program evaluations
,
SMARTER
,
Supranational Regulators
In 5 user collections: Green Home Investment Platform – Industry Regulators , Green Home Investment Platform – National Regulators , Green Home Investment Platform – Supranational Regulators , Green Home Investment Platform – Institutional Investors , Green Home Investment Platform – Banks
Knowledge Object: Web Resource
Author: European Commission