The Association for Financial Markets in Europe ('AFME') and Linklaters indicate very significant progress has been made in Europe to build a regulatory framework for sustainable finance, including:
Developing a disclosure framework for sustainability reporting
Providing a common classification system of economic activities contributing to sustainability objectives through establishing a Taxonomy; and
Ensuring that ESG risks are effectively integrated into risk management.
The European Commission ('EC') estimates that Europe will need €500bn in additional investment annually over this decade to meet its 2030 environmental goals.
The Global Financial Markets Association ('GFMA') estimates the funding need at $100tn-$150tn over the next three decades to support the decarbonization of ten sectors representing 75% of global carbon emissions.
Link to resource
Download source
Share this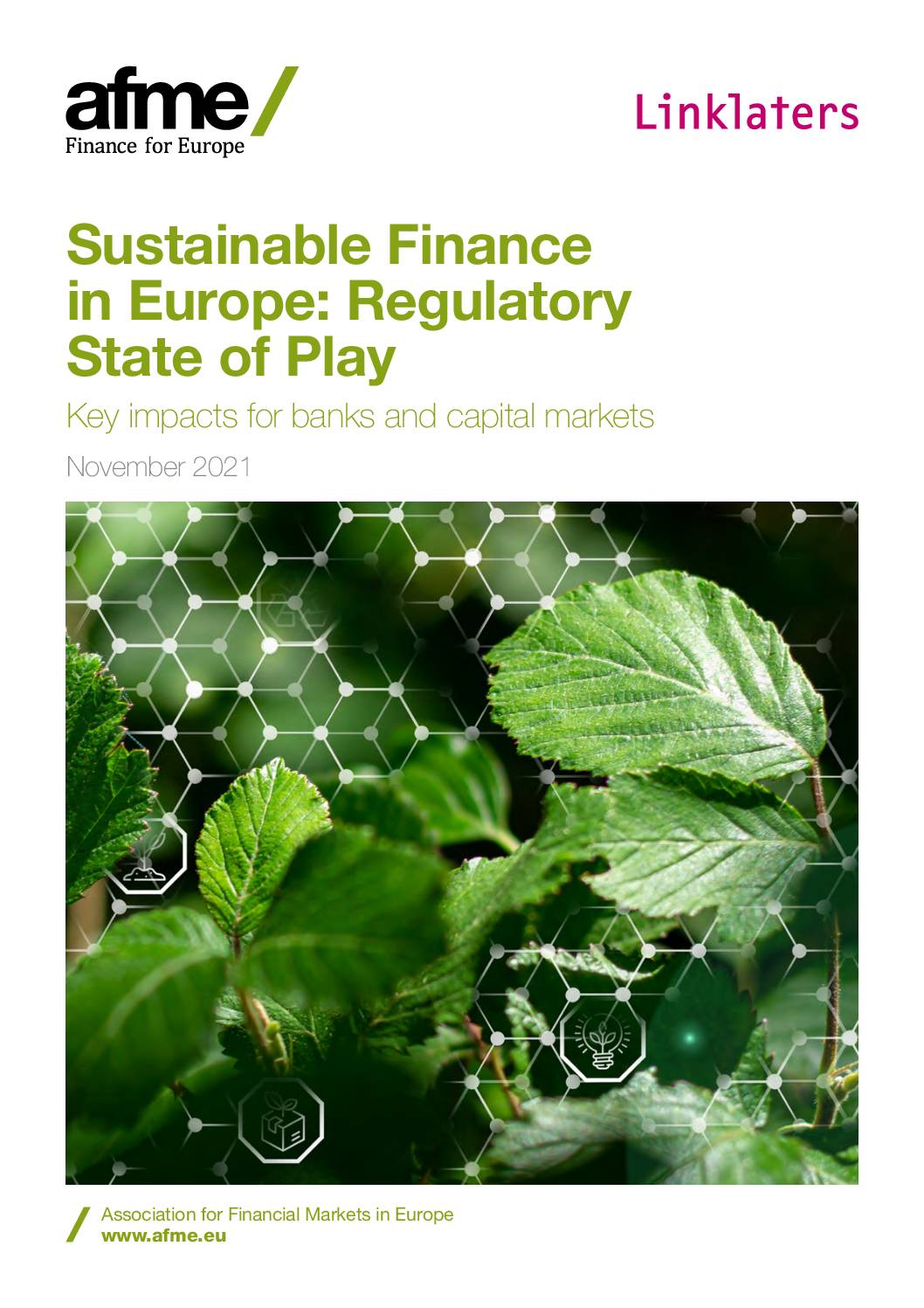 Sectors: Buildings, Finance
Country / Region: Europe
Tags
:
Banks
,
carbon
,
citizens
,
funds
,
Industry Regulators
,
Institutional Investors
,
National Regulators
,
risk management
,
risks
,
SMARTER
,
specific financing mechanisms
,
Supranational Regulators
,
sustainability
In 5 user collections: Green Home Investment Platform – Industry Regulators , Green Home Investment Platform – National Regulators , Green Home Investment Platform – Supranational Regulators , Green Home Investment Platform – Institutional Investors , Green Home Investment Platform – Banks
Knowledge Object: Web Resource
Published by: Association for Financial Markets in Europe
Publishing year: 2021
Author: Adam Farkas