The World Business Council for Sustainable Development ('WBCSD') considers the results of six Whole Life Cycle Assessment ('WLCA') case studies to demonstrate key challenges, barriers and opportunities relating to the building sector's carbon footprint.
As the WBCSD provides insight into the industry's current performance and compare it to possible net-zero trajectories, key findings include:
Average whole life carbon footprint of 1,800 kgCO2e/m2 was estimated across the six case studies.
Up to 50% of whole life carbon emissions in a building comes from embodied carbon (manufacturing of materials and the construction process) with the majority emitted immediately at the start of the life cycle.
As few as six materials typically account for 70% of the construction-related embodied carbon.
Key recommendations to support building sector decarbonization include:
Establish a clear definition of a net-zero building, taking into account whole life-cycle carbon.
Implement WLCA on all projects, using a consistent methodology and open-source sharing of the data obtained.
Establish clear, simple global targets across the buildings industry, including a valid approach to residual emissions (offsetting).
Develop consistent and transparent carbon intensity certification for components, systems and materials used by the industry.
Link to resource
Download source
Share this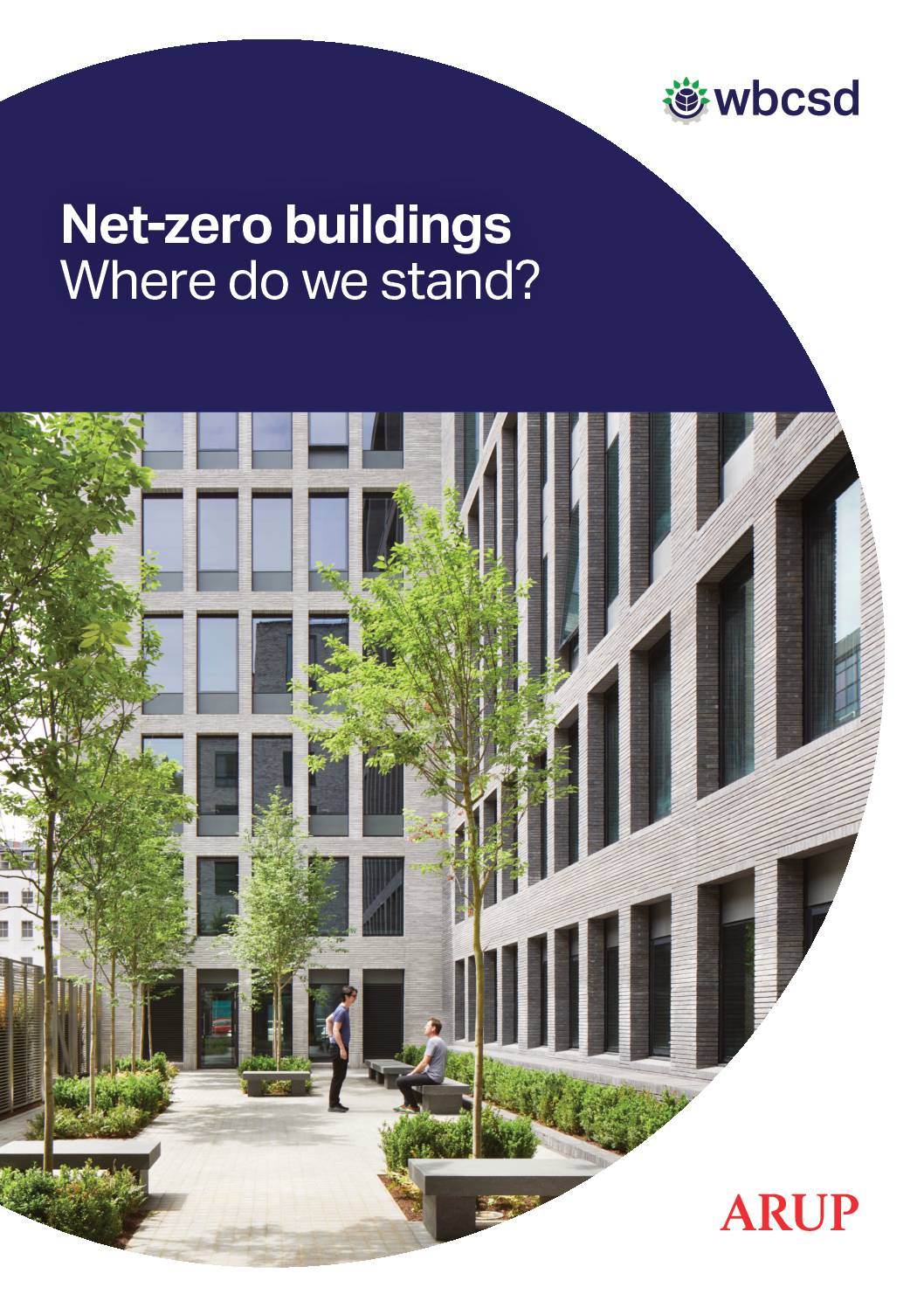 Sectors: Buildings, Finance
Country / Region: Global
Tags
:
assessments
,
Banks
,
carbon
,
carbon footprint
,
citizens
,
efficient construction of buildings
,
emissions
,
industry
,
Industry Regulators
,
Institutional Investors
,
National Regulators
,
projects
,
SMARTER
,
Supranational Regulators
,
sustainable development
,
targets
,
World Business Council for Sustainable Development
Knowledge Object: Web Resource
Author: World Business Council for Sustainable Development