With a portfolio of real estate spanning 11 geographies and 28 cities, Manulife is increasingly collaborating with tenants, industry leaders and community partners to integrate sustainability into their investments and operations. The firm has taken significant steps to accelerate the transition to low-carbon economy, including:
Developing a Green House Gas ('GHG') model to identify multiple abatement opportunities.
Identification of physical climate change risk across portfolios
GRESB assessment of the global real estate portfolio and the firm's ability to identify, manage and adapt to physical climate shocks and stressors.
Green building certification covering 80% of the global real estate portfolio
The Real Estate Sustainability Framework outlines five sustainability commitments, with progress including:

Minimize Environmental Impact
80% Greenhouse Gas Reduction Target by 2050: modeled global portfolio GHG emissions and reduction opportunities to support an 80% GHG intensity-based reduction target by 2050.
48,550 MWh of Renewable Energy: Purchased 48,550 MWh of renewable energy.
106,000 MWh of Energy Saved: equivalent to the energy used by approximately 4,000 Canadian homes.
665,000 m3 less Water Consumed: equivalent to the water needed to fill 200 Olympic-sized swimming pools.
5,566 Metric Tonnes of Waste Diverted From Landfills: achieving an average portfolio waste diversion rate of 51%.
Green Building Certifications: achieved an 81% global green building certification rate, including 6 new LEED and 11 new BOMA BEST certifications.
Support Health and Wellness
Fitwel Certified: achieved two new Fitwel certifications at Manulife Place in Edmonton and The Michelson in Irvine.
Return to Office Tenant Guidebook: launched our return to office program, which defined policies and procedures for the operation of our buildings during and after COVID-19.
Engage Stakeholders on Sustainability
Tenant Sustainability Webinars: hosted virtual events for tenants in partnership with BOMA Canada, Dr. Joseph Allen, and Alvéole.
Community Engagement Award: introduced a new real estate sustainability award recognizing the property team that exceeds expectations, going above and beyond to support our tenants and our communities.
Promote Responsible Business Practices
Portfolio Climate Risk and Resilience Assessment: conducted a climate risk and resilience assessment across our global portfolio.
PRI score of A: achieved a PRI score of A in the Direct Property Investing module.1
Sustainable Investing Toolkit: updated investment tools to better integrate sustainability into our acquisitions process, including social impacts and physical climate risk assessments.
Accountable for Performance
GRESB "Green Star": earned a "Green Star" ranking in all six of our GRESB submissions, including three 5 Star ratings for the third straight year.
GRESB Resilience Leader: received a resilience score of 86 out of 100, placing us 3rd out of 13 among our peers and well above the Global/Diversified – Office/Industrial peer group average of 62.
Sustainable Building Standards: achieved our proprietary 2020 Sustainable Building Standards targets across all asset classes.
Link to resource
Download source
Share this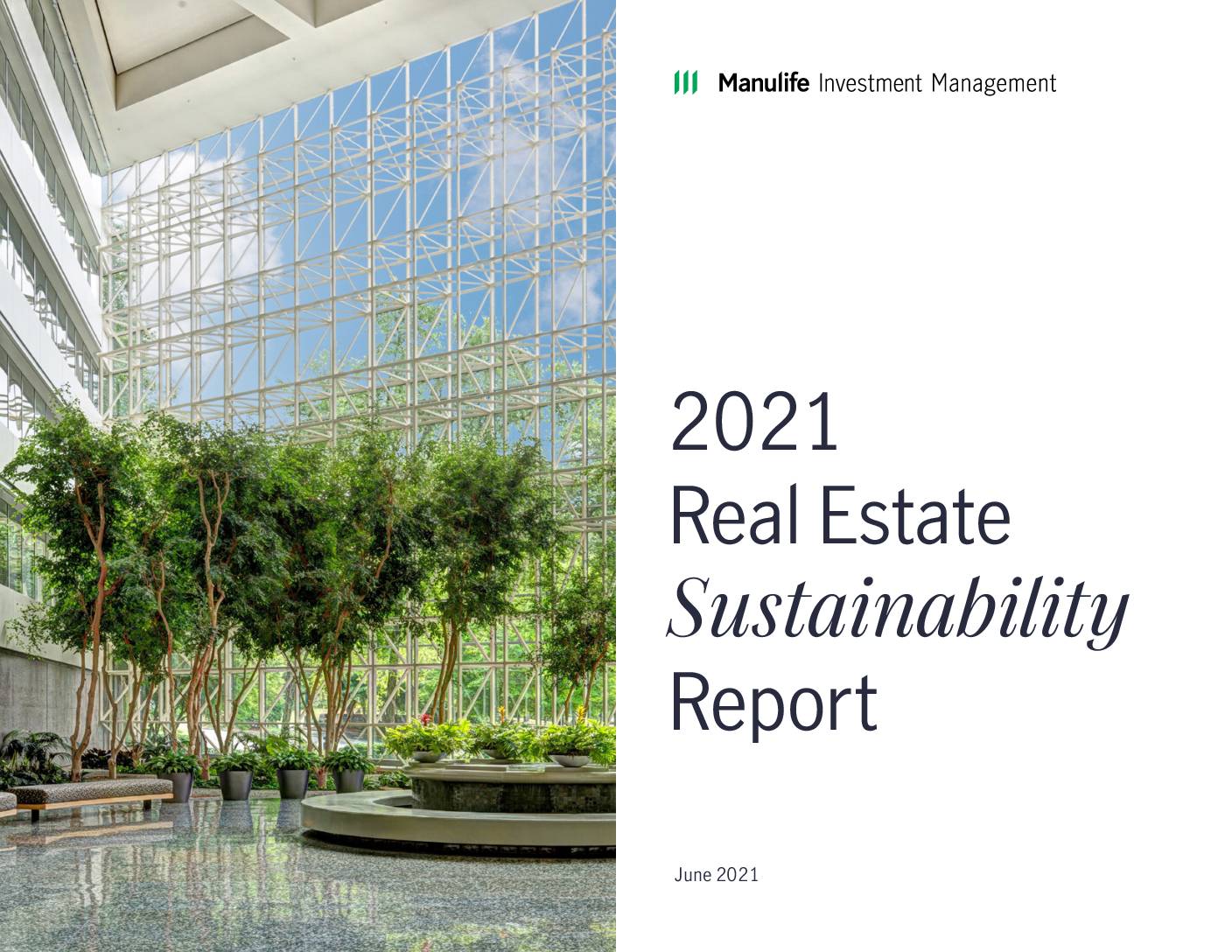 Sectors: Buildings, Finance
Country / Region: Canada
Tags
:
assessments
,
Banks
,
cities
,
citizens
,
emissions
,
energy
,
environmental impacts
,
human health
,
Industry Regulators
,
Institutional Investors
,
National Regulators
,
risks
,
SMARTER
,
stakeholders
,
Supranational Regulators
,
targets
,
water resources
In 5 user collections: Green Home Investment Platform – Industry Regulators , Green Home Investment Platform – National Regulators , Green Home Investment Platform – Supranational Regulators , Green Home Investment Platform – Institutional Investors , Green Home Investment Platform – Banks
Knowledge Object: Web Resource
Author: Smith, Regan