The World Economic Forum ('WEF') and JLL recognized the urgent need to transform
the development and management of the built environment. They aim to drive industry transformation for a future where buildings and cities are more sustainable, resilient, affordable and livable.
The WEF and JLL developed Green Building Principles to address sustainability, simplify the process of delivering net-zero carbon portfolios and accelerate action from peers across every industry.
WEF Green Building Principles:
Calculate a robust carbon footprint of your portfolio in the most recent representative year
to inform targets.
Set a target year for achieving net-zero carbon by 2050 at the latest, and an interim
target for reducing at least 50% of these emissions by 2030.
Measure and record embodied carbon of new developments and major refurbishments.
Maximize emissions reductions for all new developments and major
refurbishments in the pipeline to ensure delivery of net-zero carbon (operational
and embodied) by the selected final target year.
Drive energy optimization across both existing assets and new developments.
Maximize supply of on-site renewable energy.
Ensure 100% off-site energy is procured from renewable-backed sources, where available.
Engage with stakeholders with whom you have influence in your value chain to reduce
Scope 3 emissions.
Procure high-quality carbon offsets to compensate for residual emissions.
Engage with stakeholders to identify joint endeavours and equitably share costs and benefits of interventions.
Link to resource
Download source
Share this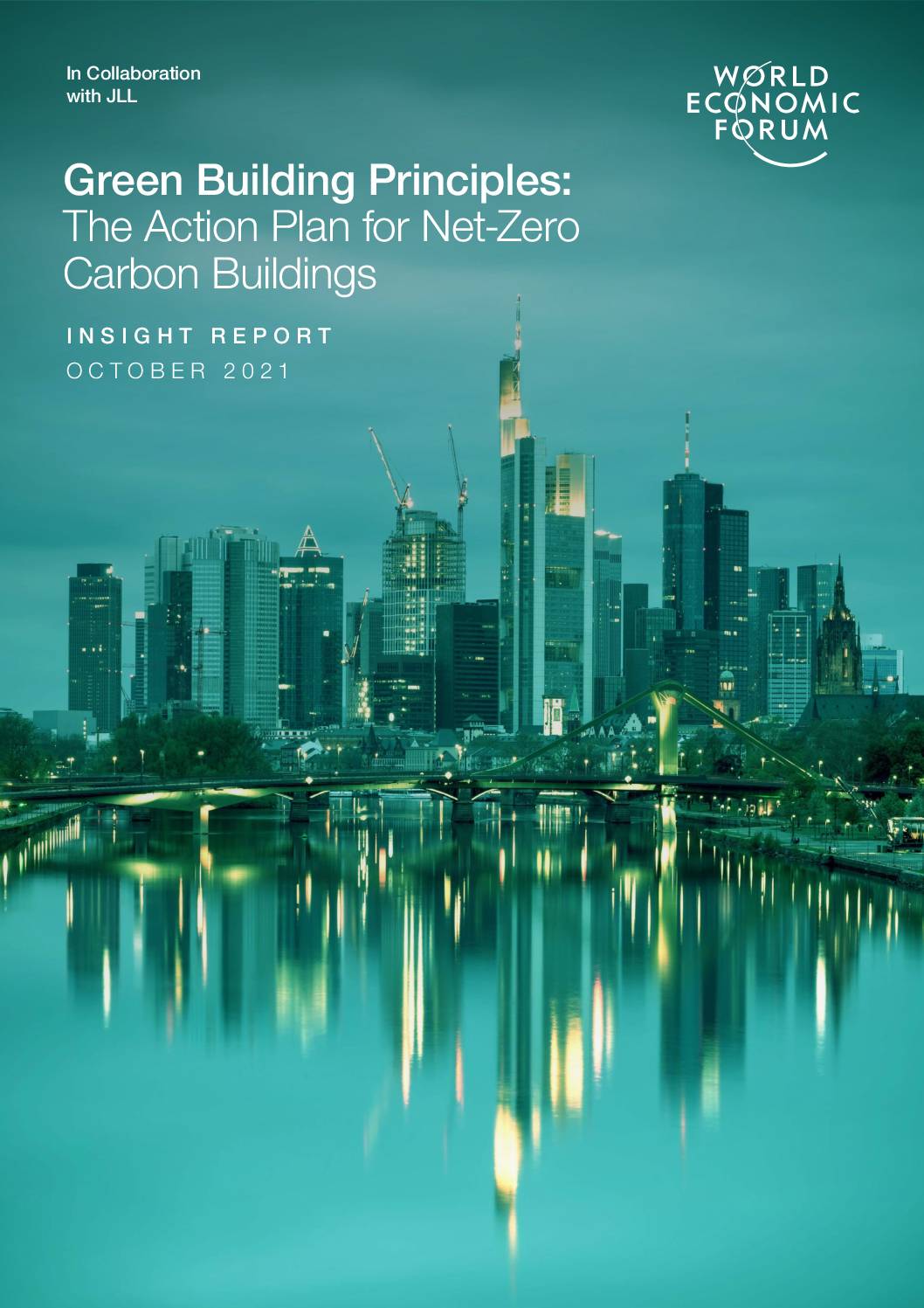 Sectors: Buildings, Finance
Country / Region: Global
Tags
:
Banks
,
built environment
,
carbon
,
carbon footprint
,
carbon offset credits
,
carbon offsets
,
cities
,
citizens
,
emissions
,
energy
,
Industry Regulators
,
Institutional Investors
,
National Regulators
,
SMARTER
,
stakeholders
,
Supranational Regulators
,
targets
In 5 user collections: Green Home Investment Platform – Industry Regulators , Green Home Investment Platform – National Regulators , Green Home Investment Platform – Supranational Regulators , Green Home Investment Platform – Institutional Investors , Green Home Investment Platform – Banks
Knowledge Object: Web Resource
Author: World Economic Forum, JLL: Ulbrich, Christian, CEO, JLL, Co-Chair World Economic Forum Real Estate Industry; van Oostrom, Coen, Founder and CEO EDGE, Co-Chair World Economic Forum Real Estate Industry