Denmark has a long history with district heating and through this history, Danish utilities have gone through the transition from black to green.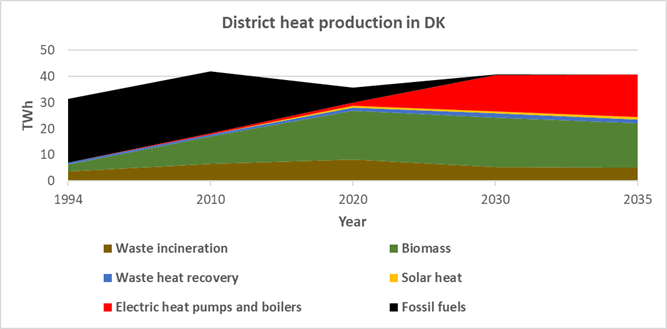 Fjernvarme Fyn is the 3rd largest district heating company in Denmark and it is owned by the municipalities of Odense and North Funen. The company has an annual turnover between 200-300 million euros from heat, electricity and waste incineration.
The district heating company had its first supply of heat from a CHP plant in 1929 and today the organization employs around 300 people. The company has three current objectives:
To be price competitive (top 3 on lowest prices).
Carbon Neutrality in Odense by 2030
Phasing out coal by 2024
Fjernvarme Fyn has one of the world's largest district heating grids with over 2200 km of distribution lines at 70-75 degrees Celsius and 120 km of transmission lines at 80-90 degrees Celsius.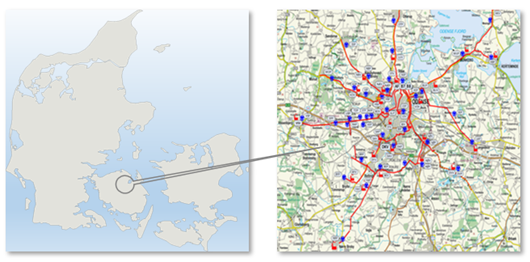 Fjernvarme Fyn has going through a transition from black to green and they're reaching the final steps. Thus, in the near future, the district heating supply will be green and have increased flexibility.
In 2025, Fjernvarme Fyns' energy supply is expected to follow the annual production seen below: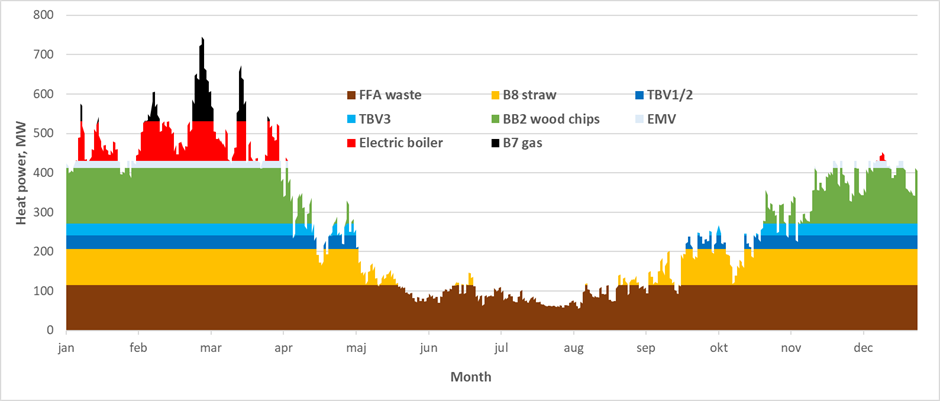 A great example of Fjernvarme Fyns' transition to green energy supply is their utilization of – excess from a large data centre owned by Meta by directing hot air from the servers to water coils in order to heat water which is distributed from the data centre to a heat pump facility run on renewable energy to create hot water for the district heating network through which heat is delivered to the community.

The system includes 160.000 MWh surplus heat enough to cover the heat demand of approximately 11.000 Danish households.

Fjernvarme Fyn also has Denmark's largest heat pump running on wastewater with a heat output of 19 MW.