Become a member of SMARTER Municipal Platform
Become a member of our newly established #SMARTER Municipal Platform for municipalities in Bosnia and Herzegovina and join the dialogue on Green Homes for vulnerable families. Not from Bosnia and Herzegovina? Help us to start a platform in your own country!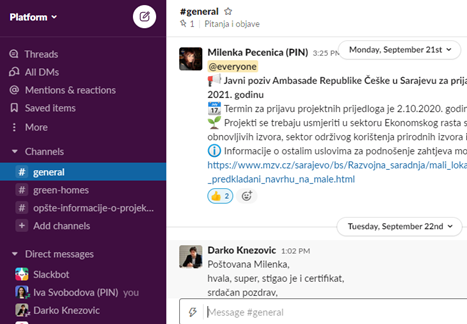 As a part of its support for energy poverty pilot projects (read more here) SMARTER is supporting municipalities to increase energy poverty resilience in their communities. Municipalities are the key stakeholders in the fight against energy poverty and SMARTER is here to help them to increase the quality, market value and effectiveness of their green social housing & green housing subsidies. Our aim is to empower municipalities in designing of highly energy efficient and healthy dwellings.
In Bosnia and Herzegovina, a country which rates among top 10 most air polluted countries in the world, our project went even one step further and engaged municipalities in an interactive SMARTER Municipal Platform.
#SMARTER Municipal Platform is an online workspace which provides municipal staff and local NGOs with:
Access to free educational materials, webinars and information on events and funding opportunities
Networking with other municipalities and organizations
Individualized training and consultancies
Promotion of municipal projects
If you want to join our Platform, please log in by clicking on the button below