This paper analyses the July 23 2014 Commission Communication "Energy Efficiency and its contribution to energy security and the 2030 Framework for climate and energy policy" [COM(2014) 520 final] together with its accompanying Impact Assessment (IA). The Communication proposed a target of a 30% energy savings by 2030. The Commission's own analysis in the IA shows that a significantly strengthened target can deliver much more than is currently expected from it.
On October 24, the European Council agreed to a non-binding target for an energy efficiency increase of at least 27%, to be reviewed by 2020, having in mind an EU level of 30% for 2030. Nevertheless, it is important to review the Commission's analysis, which obviously affected the decision of EU leaders. The energy efficiency target was part of the package of energy and climate targets on greenhouse gas emissions and renewable energy.
The Commission's own analysis shows that many opportunities will be lost if only the 30% target is adopted. The Commission's IA is very limited in the analysis of several of the important multiple benefits, and in the quantification of these different benefits. The calculated energy system cost is, therefore, not a good indicator for the overall cost.
Link to resource
Download source
Share this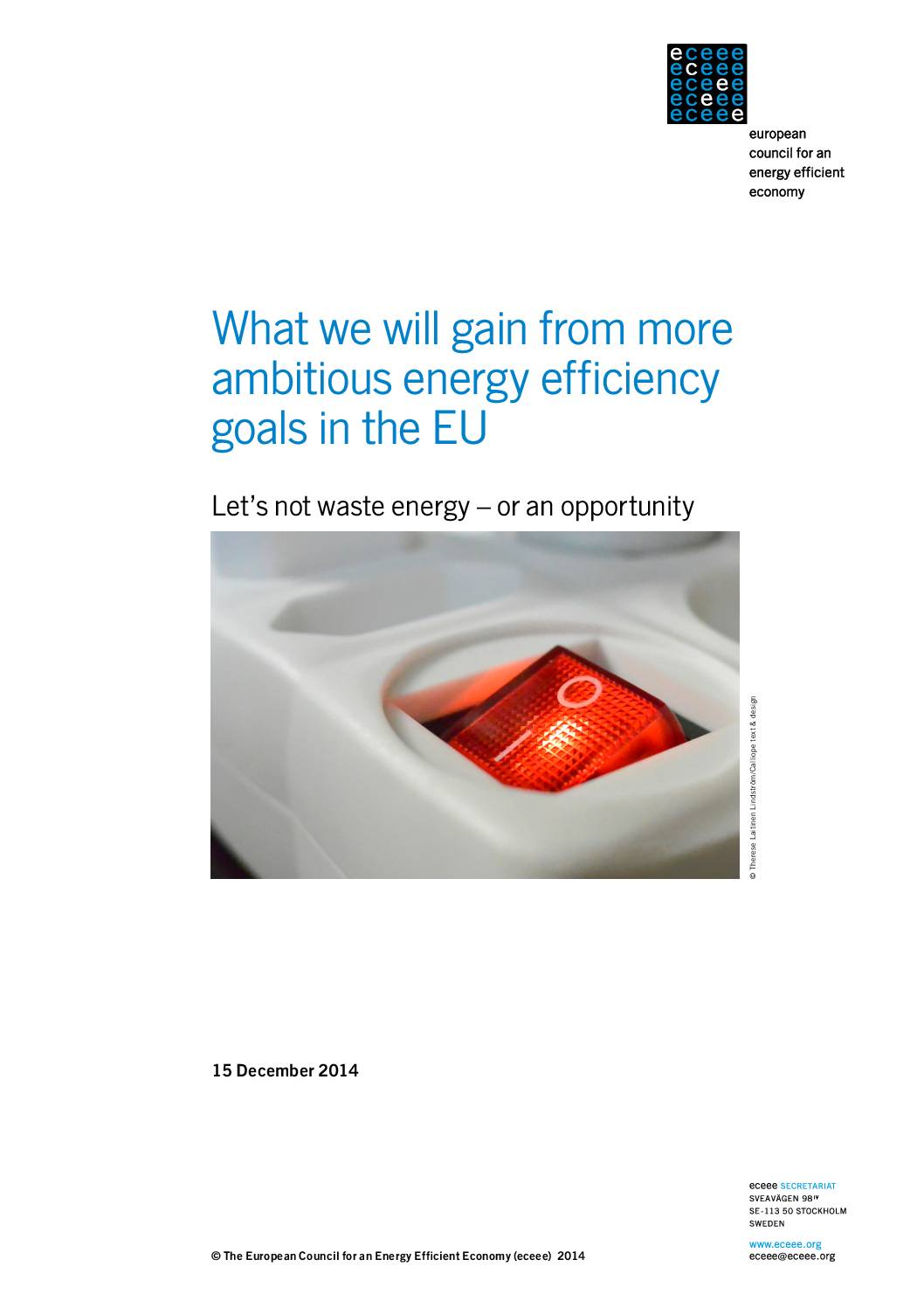 Sectors: Cross cutting, Industry, Renewables
Country / Region: Europe
Tags
:
assessments
,
climate relevant communication
,
energy
,
energy efficiency
,
energy policies
,
energy savings
,
energy security
,
global climate
,
impact assessments
,
impacts on systems and sectors
,
paper production
,
targets
,
waste
Knowledge Object: Publication / Report
Published by: eceee
Publishing year: 2014
Author: eceee