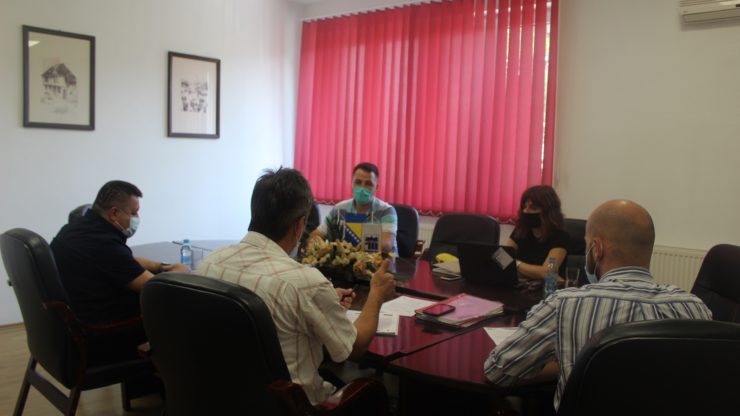 As Europe contends with the Covid-19 pandemic, exposure to indoor air has been rising, with  people spending up to 90% of time indoors. Indoor air quality is a crucial element of resilience against respiratory disease. Insufficiently burned fuel in old stoves and mold often pollute the air making buildings unhealthy to live in. These households are often the most vulnerable to  price increases and  decreasing job opportunities during the pandemic.
SMARTER Finance for Families, a multi-country initiative funded by the European Commission through Horizon 2020 program, is supporting municipalities to increase resilience in energy poverty in their communities. One of the aims of SMARTER is to support municipalities to design highly energy efficient and healthy homes.
---
FREE CONSULTATION & CERTIFICATION
We are offering free consultation and certification for healthy green homes that will increase the quality and market value of municipal social housing & green housing subsidies.
SMARTER MUNICIPAL PLATFORM
A platform for all municipal staff, NGOs and local institutions that are interested in participating in our green housing webinars, engaging in discussions and following the latest news from the field
---
In Bosnia and Herzegovina, a country which rates among the top 10 most air polluted countries in the world, our project went one step further and engaged municipalities in an interactive SMARTER Municipal Platform. The platform is opened to all municipal staff, NGOs and local institutions that are interested in participating in green housing webinars, engage in discussions and follow latest relevant news from the field.
Finding a solution to reduce energy poverty is not easy. The trend of building passive houses is rising globally, but the problem lies in the financing. In Bosnia and Herzegovina, SMARTER partners People in Need, Green Council BiH and Enova support blending of finances from public and private sector. SMARTER brings citizens, public authorities, and banks closer to each other. In this phase of the project,  the SMARTER Municipal Platform is
connecting the mayors of BiH cities
presenting environment-friendly technologies
searching for municipal housing construction projects willing to embed green standards under the guidance of SMARTER
The good news is that a Memorandum of Understanding has been successfully signed with municipalities Maglaj and Sokolac and more are to follow. The next big step is the expansion of the platform to all Western Balkan countries bringing opportunities for international 'know-how' exchange.
Are you interested to join the Platform?  Sign up here
For more information contact Milenka Pecenica.
The Platform content is mainly in BiH languages, but English speakers are welcome
"Energy poverty is something that almost no one acknowledges, even though it is not that difficult to fall into its clutches. Once you are unable to pay your bills, you can easily get into the vicious circle of shark loans with high interest or put your health in danger in the effort to keep your family warm. There are people more vulnerable than others, low-income citizens, single parent families, senior citizens or socially excluded groups like Roma. I volunteered at PIN during my summer vacation, because of my keen interest in energy poverty.

I was pleased to see an initiative like SMARTER with an agenda to help vulnerable groups of citizens while supporting environment-friendly solutions."

Veronika Grossová
SMARTER Volunteer Graduate in Area studies with focus on Western Balkan countries
Written by Milenka Pecenica, Veronika Grossova and Iva Merheim Eyre of People In Need
 People In Need (PIN) is a Czech non-profit organization that focuses on development assistance and humanitarian aid around the world. PIN also has its regional office in Bosnia and Herzegovina, where has been operating since the 1990s. and has been active in different sectors, e.g. social inclusion of vulnerable groups or good governance. PIN Bosnia and Herzegovina is also a member of the "SMARTER Finances for Families" consortium and implements the initiative focusing on energy poverty resilience in SMARTER project countries.