The purchase of a new home, regardless of its energy efficiency level, is one of the lowest priorities of low income households. People with limited financial resources are often facing many other basic existential problems and their initiative to acquire new green housing is  low.  Moreover,  most  of commercial banks and other commercial financial institutions consider low income clients a high risk group for any type of loan.
However, private initiative from third parties and adjustment of market conditions can make green housing accessible even to low income group.
In many European countries, subsidy schemes for renovation of multi-family buildings are already in place. However, quite often grants cover only a part of the investment costs and the rest must be provided by the homeowners, which makes it less accessible to low income groups.
In order to carry out such a project, all owners, regardless of their social status, must be willing to get involved. The funds for middle- and high-income owners can be provided through mortgage financing. For low-income owners and those suffering from energy poverty, a different type of support should be provided in national schemes. For instance a combination of state loans and high subsidies.
Download source
Share this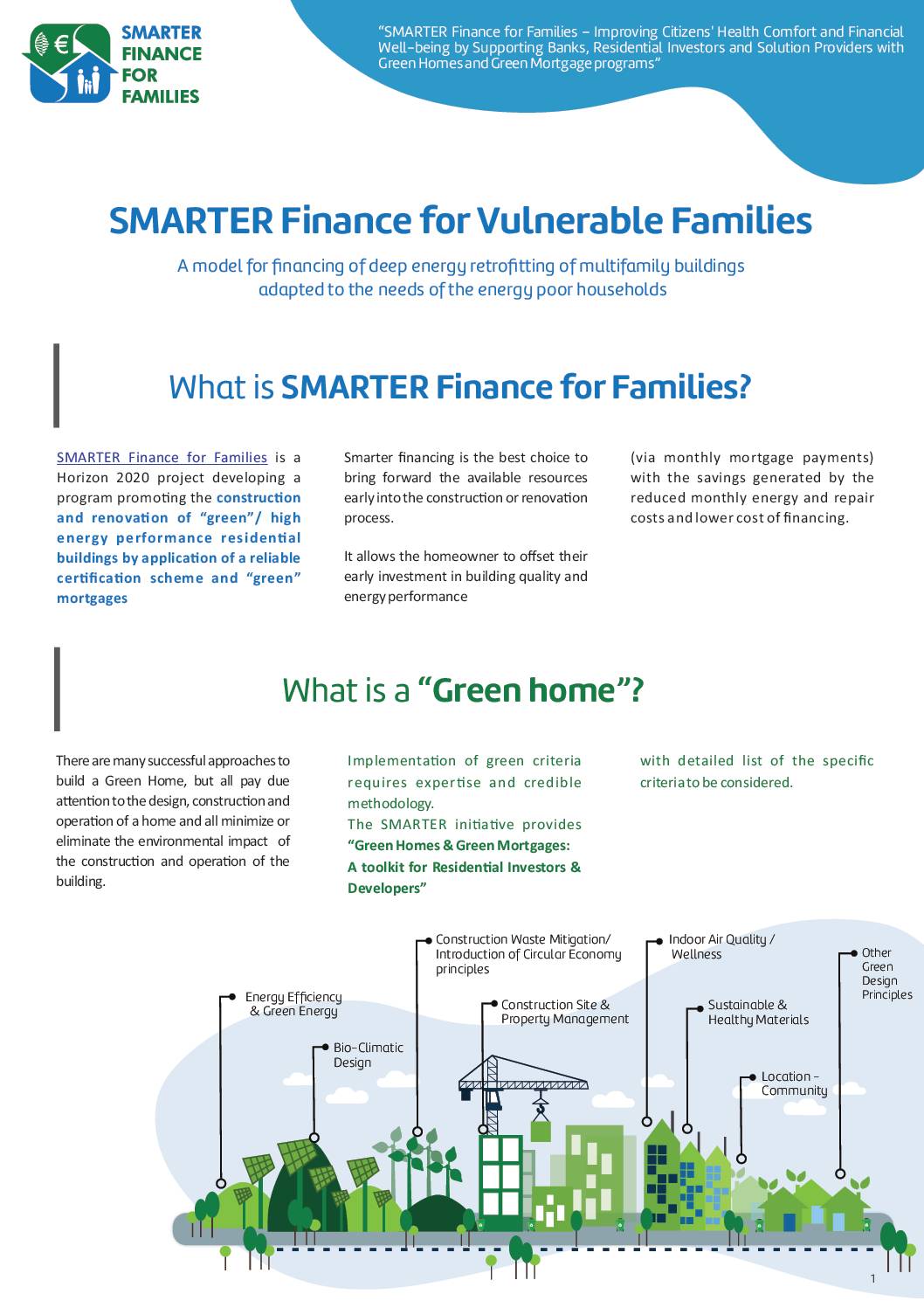 Sector: Buildings
Country / Region: Bulgaria, Global
Tags
:
climate friendly government subsidies
,
economic cost
,
energy
,
energy poverty
,
funds
,
grants
,
loans
,
projects
,
risks
,
SMARTER
,
subsidies
In 1 user collection: SMARTER – Downloads
Knowledge Object: Tool / Instrument
Published by: SMARTER Consortium
Publishing year: 2020
Author: SMARTER Consortium