As the climate change agenda tightens, we can no longer afford to leave the immense emissions reduction opportunities in energy efficiency untouched. But it requires professionalism. The required expertise rests with the ESCOs, and activating the energy efficiency expertise should be a first choice for climate policy developers.
Over the months of April to November 2021, the Global ESCO Network has conducted a series of interviews with representatives of partner ESCO associations in order to map barriers for ESCOs that can be characterized as regulatory in nature. This publication is a first attempt by the Global ESCO Network to systematize the information on regulatory obstacles and potential solutions and establish a typology that can form the basis for expanding the analysis in future editions.
Several points can be highlighted from the analysis of barriers presented in the publication:
Public entities constitute potentially fertile ground as business partners for ESCOs; however, they are often prevented from cooperating as public entities are burdened by inflexible accounting rules, and are limited to annual budgets, which do not fit well with ESCO activities.
In many countries where ESCOs operate, they are unable to access government funding for their activities due to their status as third-party private sector stakeholders. This, however, is at odds with the energy efficiency policies of multiple countries, which ESCOs could help achieve.
Many countries lack a basic framework defining and regulating ESCO activities, which could in turn produce an environment in which ESCOs could thrive. In the same sense, ESCOs suffer from the common absence of a simple, standardized contract to cover their activities, different from an energy consultant contract.
There is an entire ecosystem around ESCOs and energy efficiency that need to be put in place, including the building of trust in the ESCO industry; actively creating demand for ESCO services; the financing of the ESCOs, and model Energy Performance Contracts that are financeable. But most importantly, policymakers need to remove regulatory barriers that hinder ESCOs from doing their business, stop discriminating against ESCOs in their energy efficiency programmes and put in place regulatory instruments that foster a push for energy efficiency investments in the market.
Download source
Share this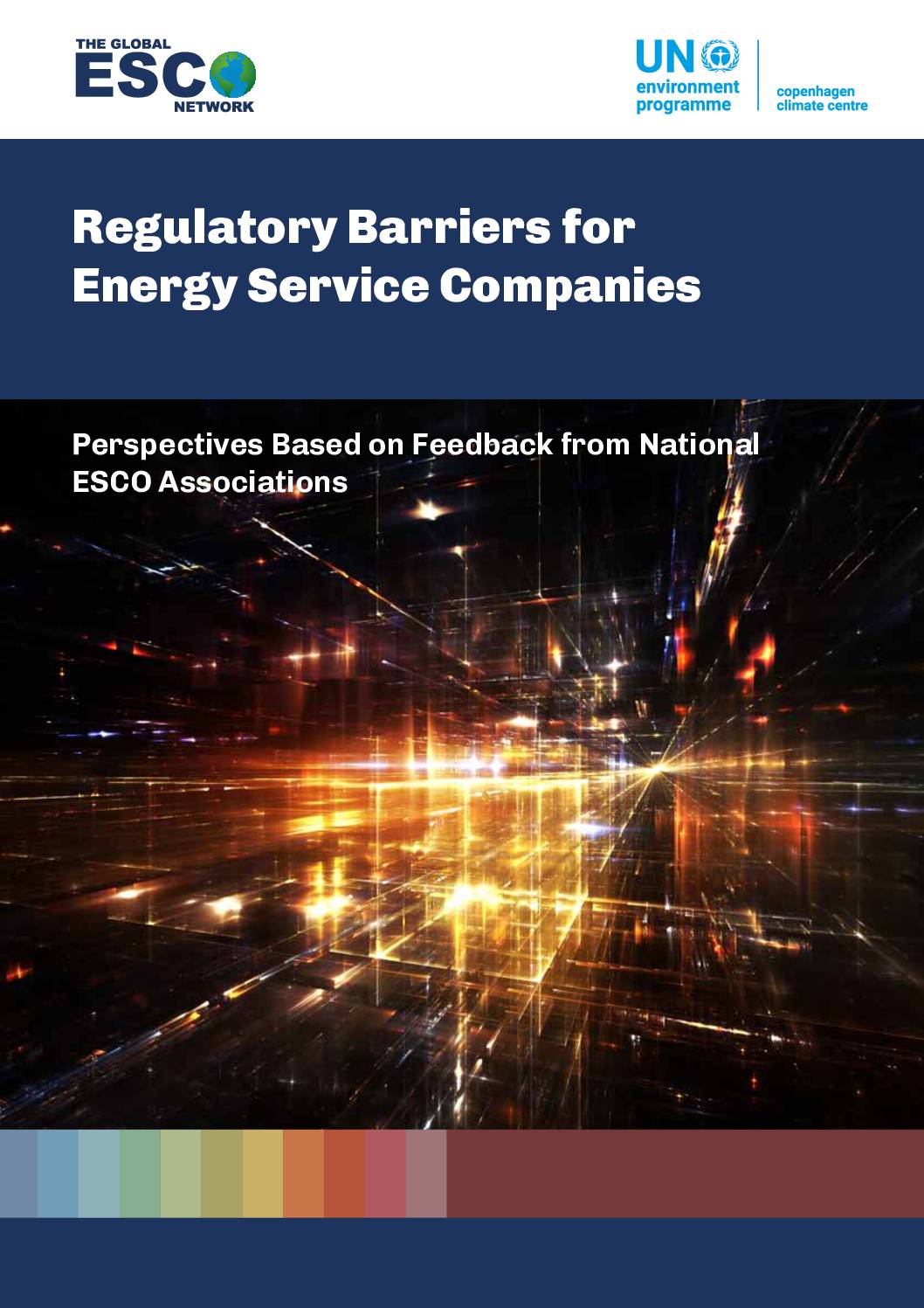 Sector: ESCO
Country / Region: Global
Tags
:
climate change
,
ecosystems
,
emissions
,
energy
,
ESCO
,
funds
,
private sector
,
regulatory barriers to increased share of renewable energy
,
regulatory instruments
,
stakeholders
,
standardized contracts
Knowledge Object: Publication / Report
Published by: Copenhagen Centre on Energy Efficiency
Publishing year: 2022
Author: Søren E. Lütken, Federico. A. Canu, Thibaut Pasquet