Robust climate-related data are crucial in order for financial sector stakeholders to assess financial stability risks, properly price and manage climate-related risks and take advantage of opportunities arising from the transition to a low-carbon economy.
Comprehensive, reliable and comparable climate-related data enables financial institutions and investors to gauge the financial implications of climate change and develop resilience to climate-related risks.
Yet climate-related data gaps pose challenges for central banks, supervisors and the financial sector alike. Accordingly, the NGFS leverages an evidence-based approach to systematically map such data gaps while proposing ways to bridge them. A comprehensive stock-take of the data needs, objectives and activities of stakeholders across the financial sector and at the international level by the Financial Stability Board and the G20 are set out.
A mix of policy interventions is needed to catalyze progress towards better data, based on the following three building blocks:
Global Disclosure Standards: rapid convergence towards a common and consistent set of global disclosure standards;
Global Taxonomy: efforts towards a minimally accepted global taxonomy; and
Transparent Metrics and Certification Labels: the development and transparent use of well-defined and decision-useful metrics, certification labels and methodological standards. Metrics such as Policy Sensitivity Indicators which measure the volume of exposures to sectors sensitive to climate policy are an example
A final report will be published at the end of the year.
Link to resource
Download source
Share this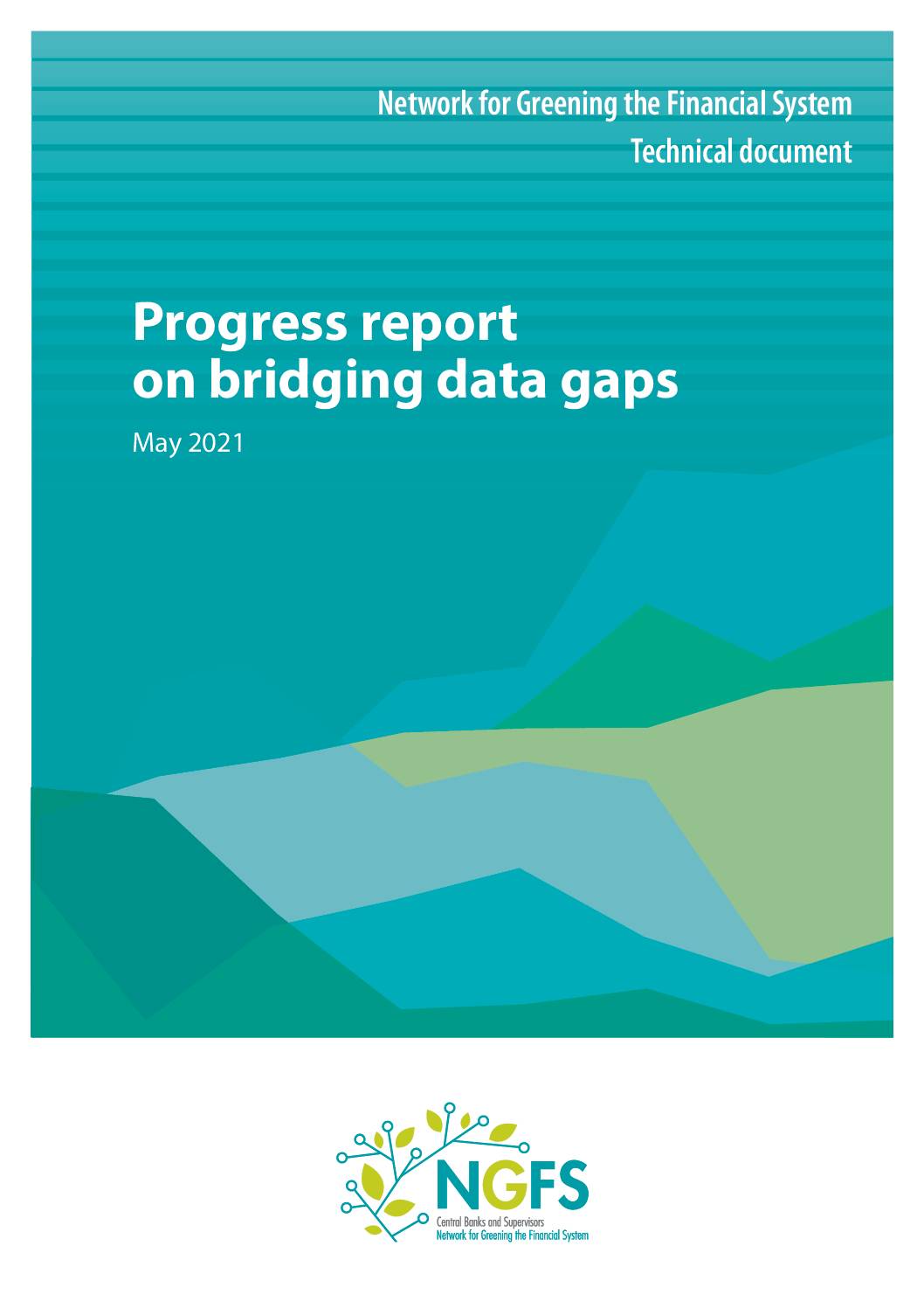 Sectors: Buildings, Finance
Country / Region: Global
Tags
:
assessment of the status quo
,
Banks
,
climate change
,
corporate reporting
,
energy input labelings
,
explicit climate policies
,
Industry Regulators
,
Institutional Investors
,
Investors
,
labeling
,
labels
,
National Regulators
,
projects
,
risks
,
SMARTER
,
stakeholders
In 5 user collections: Green Home Investment Platform – Industry Regulators , Green Home Investment Platform – National Regulators , Green Home Investment Platform – Supranational Regulators , Green Home Investment Platform – Institutional Investors , Green Home Investment Platform – Banks
Knowledge Object: Web Resource
Author: Network for Greening the Financial System