The main objective of the proposed revision of the Energy Performance of Buildings Directive (EPBD) which the European Commission released on the 30th November 2016 "is to accelerate the cost effective renovation of existing buildings." Acceleration is urgently needed. If rate and depth of energy efficiency improvements in existing building continue on a Business-As-Usual path a significant gap will remain both to the proposed binding 30% by 2030 energy efficiency target and to the massive reductions of greenhouse gas emissions for 2030 and 2050 as set out in the "Roadmap for moving to a competitive low-carbon economy in 2050".
This report wants to contribute to close that gap. Two central questions were to be answered:
How much can optimisation of the energy use of technical building systems (TBS), i.e. "technical equipment for heating, cooling, ventilation, hot water, lighting or for a combination thereof, of a building or building unit"1, contribute to fill the gap until 2030?
What measures should be taken – with a focus on the ongoing revision of the EPBD- to let optimisation of TBS significantly help filling the gap till 2030?
 
1European Parliament and the Council of the European Union 2010
Link to resource
Download source
Share this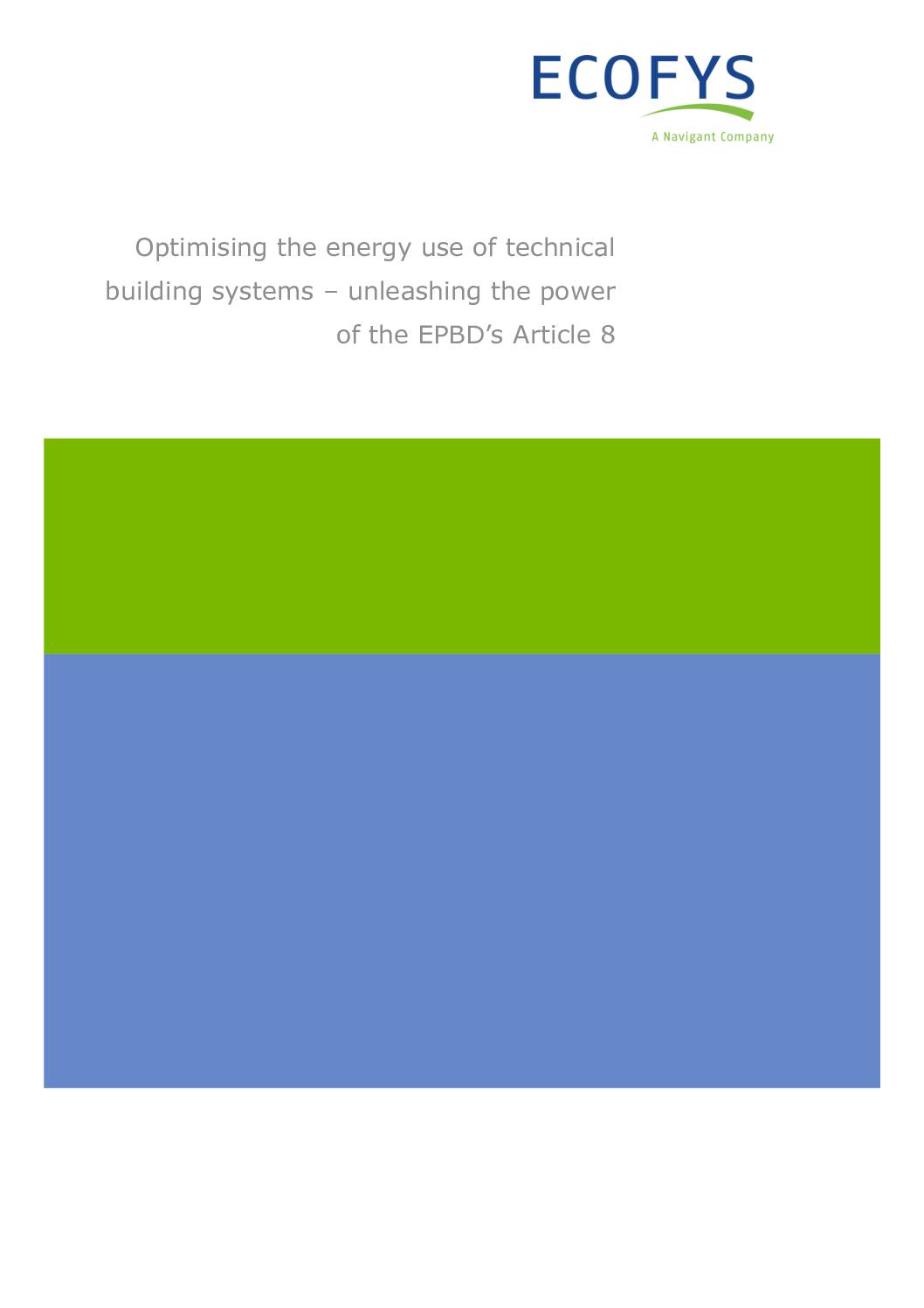 Sectors: Buildings, Cross cutting, Equipment and appliances, Power sector
Country / Region: Global
Tags
:
building types
,
business-as-usual scenario
,
economic cost
,
emissions
,
energy
,
energy efficiency
,
greenhouse gas emissions
,
roadmaps
,
targets
Knowledge Object: Publication / Report
Published by: Ecofys 2017 by order of: Danfoss A/S
Publishing year: 2017
Author: Jan Grözinger, Andreas Hermelink, Bernhard von Manteuffel, Markus Offermann, Sven Schimschar, Paul Waide