The European Central Bank ('ECB') performed an economy-wide climate stress test to assess the resilience of European banking system and functioning of financial markets under differing climate scenarios and macroeconomic conditions projected out over 30 years. Credit and market portfolios of approximately 1600 European banks were assessed under varied future climate policies considering direct and indirect and indirect climate risk transmission channels.
The early adoption of net zero policies is viewed to far outweigh the short-term costs of transition as unmitigated physical risks will unfold non-linearly, irreversibly and at an increasingly higher rate over time.
Key Considerations Include
Geographical and sectoral sensitivities to physical and transition risk
Climate risk and systemic risk
Firm-specific vulnerability to climate risk
Real estate sector default probabilities would decrease by an estimated 6.6% from 2020 to 2050 under an orderly transition to a Net Zero Economy relative to a Hot House World scenario, according to projections by the ECB and Network for Greening the Financial System ('NGFS').
Link to resource
Download source
Share this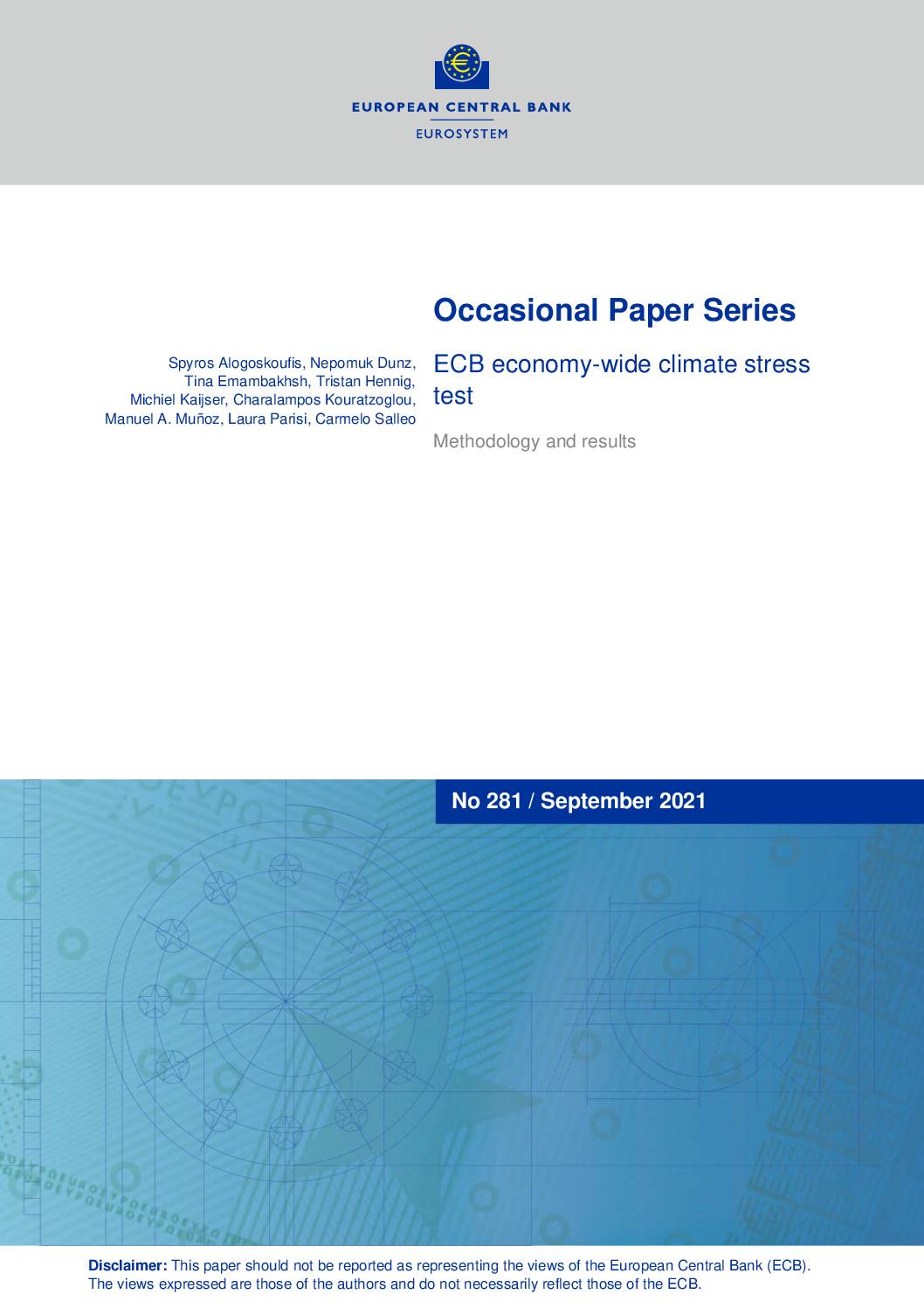 Sectors: Buildings, Finance
Country / Region: European Union
Tags
:
Banks
,
citizens
,
climate predictions
,
climate risks
,
climate vulnerability
,
economic cost
,
explicit climate policies
,
future climate change
,
Industry Regulators
,
Institutional Investors
,
National Regulators
,
projects
,
risks
,
SMARTER
,
Supranational Regulators
,
transmission lines
,
vulnerability
In 5 user collections: Green Home Investment Platform – Industry Regulators , Green Home Investment Platform – National Regulators , Green Home Investment Platform – Supranational Regulators , Green Home Investment Platform – Institutional Investors , Green Home Investment Platform – Banks
Knowledge Object: Web Resource
Author: European Central Bank: Spyros Alogoskoufis, Nepomuk Dunz, Tina Emambakhsh, Tristan Hennig, Michiel Kaijser, Charalampos Kouratzoglou, Manuel A. Muñoz, Laura Parisi, Carmelo Salleo