The European Central Bank ('ECB'), European Banking Authority ('EBA'), European Securities and Markets Authority ('ESMA'), European Insurance and Occupational Pensions Authority ('EIOPA') indicate that quantification of the potential impact of climate risks on the banking sector through climate scenario analysis across the sector at an institution-specific and systemic level is a top strategic priority. Banks are expected to identify, classify, evaluate and manage these risks as policy makers integrate climate risk into standard financial stability monitoring and supervision. Notably, the EBA is mandated to develop common methodologies for assessing the effect of risks stemming from adverse environmental developments on an institution's financial condition.
As the EU Taxonomy and climate scenario analysis frameworks evolve, a pilot scenario exercise was conducted to explore how existing and newly developed climate risk assessment and classification methodologies perform and to evaluate banks' readiness to deal with related data and methodological challenges. The climate transition assessment was conducted on 29 banks focused on the identification and quantification of climate risk exposure stemming from European-based portfolios and counterparties.
The bank's data was cross-evaluated against the EU Taxonomy classification system from a top-down perspective. These approaches inform the ECB, EBA, ESMA and EIOPA about the greenness of the EU Banking Sector based on the scope and nature of data, methodologies and analytics currently available. Climate scenario analysis based on a joint EBA/ECB tool was employed for exploring modelling options regarding the transmission mechanism between the shocks originating from climate risk scenarios defined by the Network for Greening the Financial System ('NGFS') and each financial institution's respective balance sheet.
Link to resource
Download source
Share this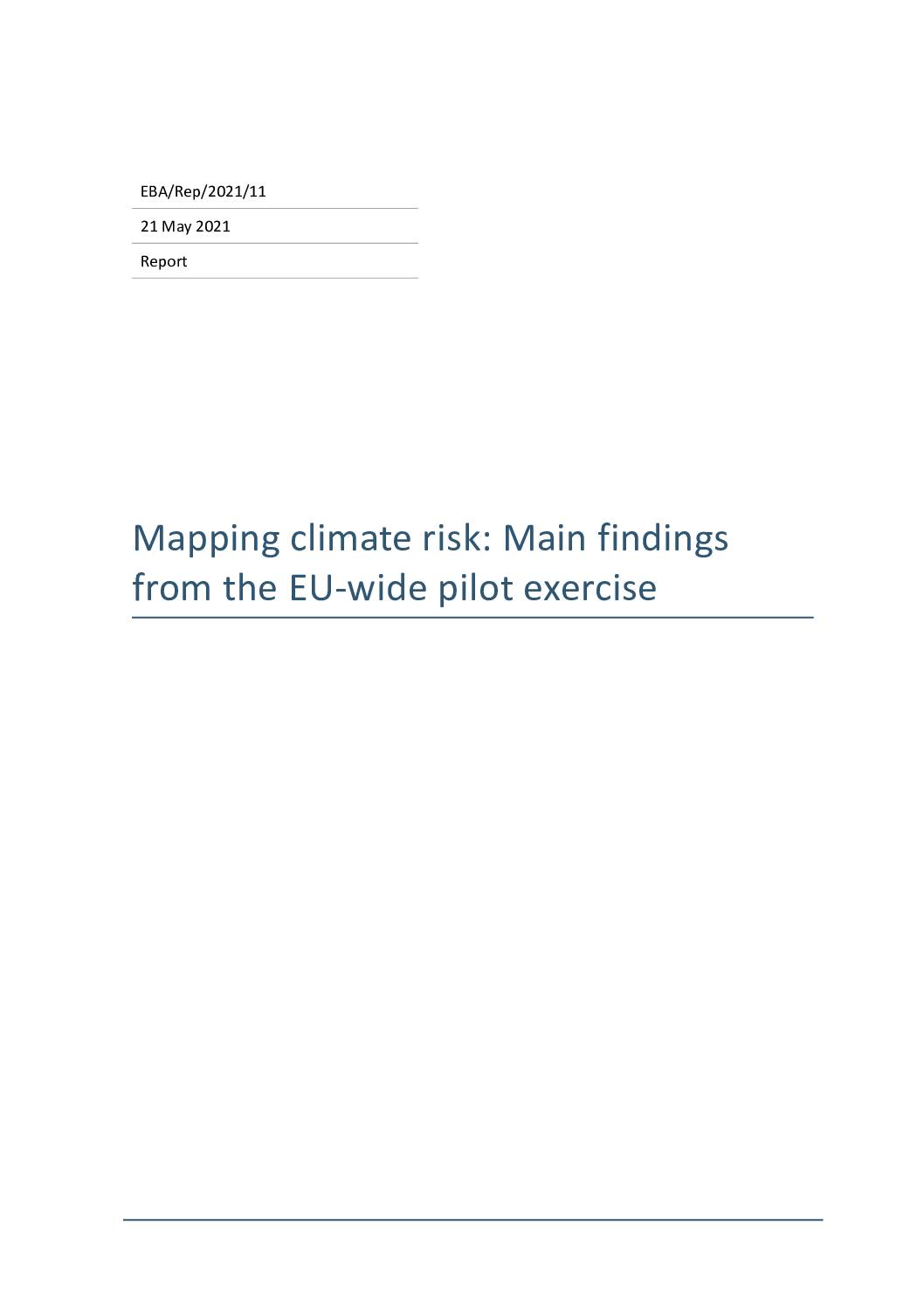 Sectors: Buildings, Finance
Country / Region: Europe
Tags
:
assessments
,
Banks
,
citizens
,
climate predictions
,
climate risks
,
ecosystem-based adaptation
,
Industry Regulators
,
Institutional Investors
,
insurance
,
mandates
,
monitoring
,
National Regulators
,
risks
,
SMARTER
,
Supranational Regulators
,
tops
,
transmission lines
In 5 user collections: Green Home Investment Platform – Industry Regulators , Green Home Investment Platform – National Regulators , Green Home Investment Platform – Supranational Regulators , Green Home Investment Platform – Institutional Investors , Green Home Investment Platform – Banks
Knowledge Object: Web Resource
Author: European Central Bank ('ECB'), European Banking Authority ('EBA'), European Securities and Markets Authority ('ESMA'), European Insurance and Occupational Pensions Authority ('EIOPA')