The United Nations Environment Programme's (UNEP) Global Efficient Appliances and Equipment Partnership is a public-private initiative focused on accelerating the transition to more efficient appliances and equipment around the world. In collaboration with the Latin American Energy Organization (OLADE), the Partnership undertook to demonstrate for Latin American policymakers the financial and environmental benefits of implementing policies to drive efficiency improvements in certain cooling products.
The following report – Efficient Cooling Products in Latin America and the Caribbean – presents an analysis of the economic and energy savings potential from adopting more efficient cooling appliances in Latin America and Caribbean (LAC) countries. The report also recommends next-step policy actions for consideration by LAC governments. 
According to the analysis, the 33 countries of the LAC region can save over 137 TWh of electricity in 2030 by adopting advanced appliance energy efficiency policies for refrigerators, air conditioners, and ceiling fans. This would save Latin American consumers almost US$ 20 billion in electricity bills, as well as reduce CO2 emissions by approximately 44 million tonnes.
CLASP conducted the analysis for this report using the Policy Analysis Modeling System (PAMS)—an impact modeling tool designed by Lawrence Berkeley National Laboratory in collaboration with CLASP. OLADE led the collection and validation of country data for this report. The Mexican manufacturer MABE, the International Copper Association (ICA), and the ministries of energy and environment of Latin America and the Caribbean countries provided technical data for cooling products used in each country, as well as data on the status of energy efficiency policies related to these products.
Link to resource
Download source
Share this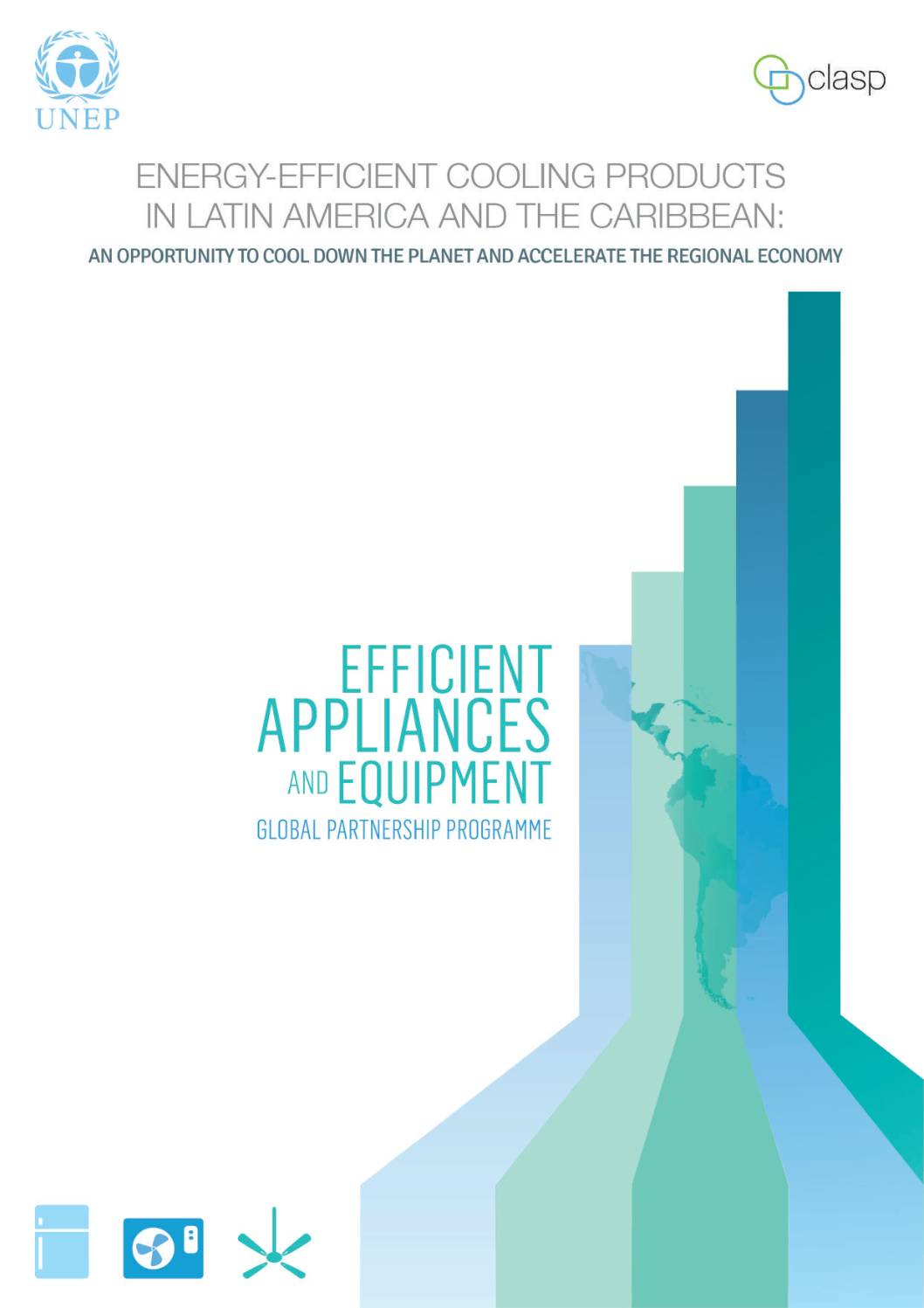 Sectors: Buildings, Cross cutting, Equipment and appliances, Industry, Power sector, Renewables
Country / Region: Latin America and the Caribbean
Tags
:
air conditioning
,
carbon dioxide
,
corporate reporting
,
efficient appliances
,
electricity generation
,
emissions
,
energy
,
energy efficiency
,
energy saving potentials
,
energy savings
,
environmental benefits
,
partnerships
,
space cooling
Knowledge Object: Publication / Report
Published by: UNEP, CLASP
Publishing year: 2014
Author: UNEP, CLASP