Buildings are the biggest single contributor (about 36%) to European CO2 emissions that amount to approximately 5 gigatonnes (Gt). Reaching the declared long-term target of reducing greenhouse gas (GHG) emission levels by 80–95% by 2050 will therefore need a major effort to improve building energy efficiency.
Given that the renovation cycle for buildings is approximately 30 years (probably less for commercial buildings) during which the performance of a building in principle does not change, we must ensure that new buildings and renovation measures on existing buildings optimise the energy saving potential.
This is why defining minimum energy performance requirements for new and existing buildings represent a key element in European building codes. The European Commission has introduced requirements to set such standards in all Member States through the 2002 Energy Performance of Buildings Directive (EPBD) but did not at that time give guidance on the desired ambition level.
The recast of the EPBD in 2010 now includes a provision that national energy performance requirements should be set with the view to achieving cost optimum levels by applying a harmonised calculation methodology (Directive 2010/31/EU, Article 5 and Annex III a).
The Commission requests Member States to use and apply this methodology to calculate the required cost-optimal levels for their specific country and compare them with the national requirements they have set in their national building regulations.
The methodology will be discussed and refined in the comitology process starting in the second semester 2010.
This document has been created to support this process. It is mainly targeted at policy makers (such as staff of the European Commission, the European Parliament, national ministries), and other market actors (such as NGOs, national or EU industry and professional associations) who will either be directly involved in the internal comitology process or external (political) consultation processes.
Link to resource
Download source
Share this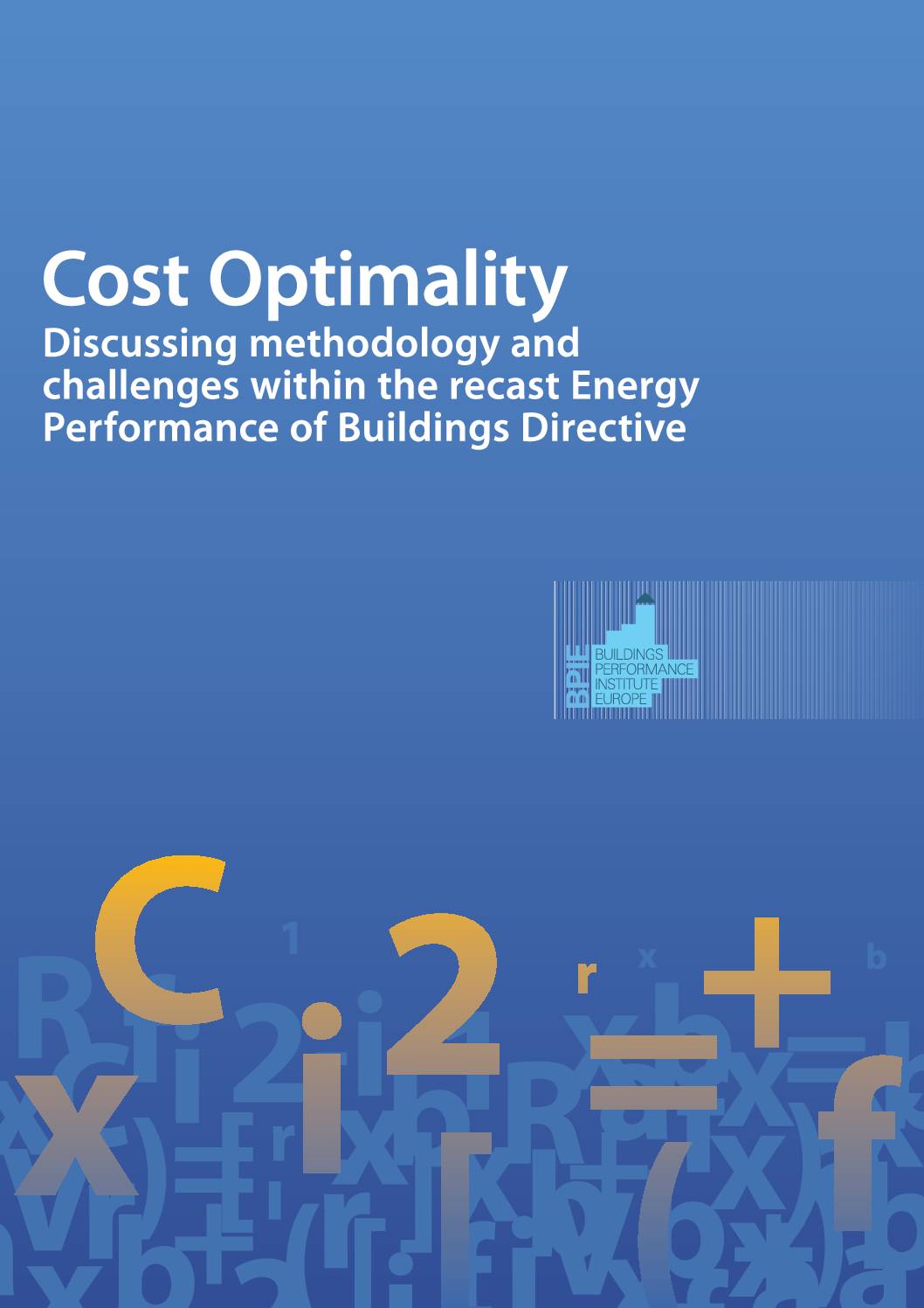 Sectors: Buildings, Cross cutting, Finance
Country / Region: Europe
Tags
:
building codes
,
building types
,
economic cost
,
efficient building types
,
emissions
,
energy efficiency
,
energy savings
In 1 user collection: Building Efficiency Accelerator: Finance Resource Collection
Knowledge Object: Publication / Report
Published by: Buildings Performance Institute Europe (BPIE)
Publishing year: 2010
Author: Buildings Performance Institute Europe (BPIE)