Yangxin County is located in Binzhou City, Shandong Province of China, with an area of 793 square kilometres and a population of 460,000. It is rich in pears, and its animal husbandry is well-known throughout the country. It is also a major producer of furniture. Yangxin County has a humid continental, severe dry winter, hot summer climate, and is a "2+26" channel city in "Clean Winter Heating Plan in Northern China". The local waste resources in Yangxin mainly come from pear tree branches, straws, sawdust from furniture factories, and cow dung from livestock farms. Using waste resources, 81,000 households completed biomass clean heating transformation in 2020, enabling more than 80% of the county's farmers to adopt clean heating. In order to support the sustainable utilization of biomass, the county has built six biomass pellet fuel production lines, a cow dung fuel resource recycling production line, and a 30 MW CHP plant.
The main idea of the project plan consists of the local utilization of biomass, local collection by farmers, nearby biomass processing by enterprises, and local use in the whole area.
According to the local conditions in different regions, three technical routes have been applied:
1) Biomass CHP(combined Heat and Power)for district heating
In order to promote the central heating mode of biomass CHP in counties, urban areas, and villages, a biomass CHP with a total capacity of 30MW has been established, including two straw boilers, two condensing steam turbines, and two 15MW generator units.
The plant mainly uses crop straws such as corncobs as raw materials, extracts hemicellulose in crop straws to produce sugar and xylose, uses the waste residue after production as boiler fuel to produce high-pressure steam to generate electricity, and uses waste heat to provide heating for surrounding rural areas. The CHP plant also realizes the heating supply for the greenhouses planting vegetables through centralized clean heating.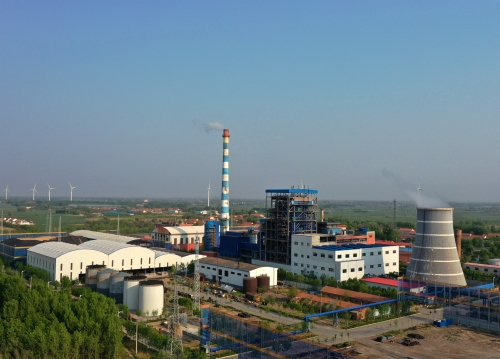 Jinyuan biomass CHP plant in Yangxin county (source: yangxin.gov.cn)
2) Biomass boiler regional central heating (distributed clean heating)
For public buildings such as schools, hospitals, and villages with better economic conditions, in order to promote "biomass briquette fuel plus distributed heat-only boiler units"; based on an energy management contract (EPC) mode, enterprises manage and operate biomass heat-only boiler and provide heating for public buildings and residential houses and buildings in the villages. This forms an emerging business characterized by distributed renewable energy thermal services.
The distributed heat system is a medium and small energy conversion and utilization system. The heat production unit supplies heat to the houses and buildings nearby, and heat capacity depends on the connected heat demand. For example, on average, in Yangxin's distributed heating system, one biomass boiler provides heat for 125 households.
3 ) Heating by biomass stoves for households (decentralized clean heating)
In rural areas where the geographical location is remote with a scattered population, and it is not suitable to lay gas pipeline networks, household biomass briquettes + stoves are promoted for decentralized heating to replace rural loose coal effectively. In 2017, Yangxin County invested 7 million yuan in establishing Biomass Energy Technology Co., Ltd. to undertake preliminary work such as producing and supplying pellet fuel and introducing stoves. At the same time, more than 500 households in two villages in one township have carried out a pilot transformation of decentralized heating.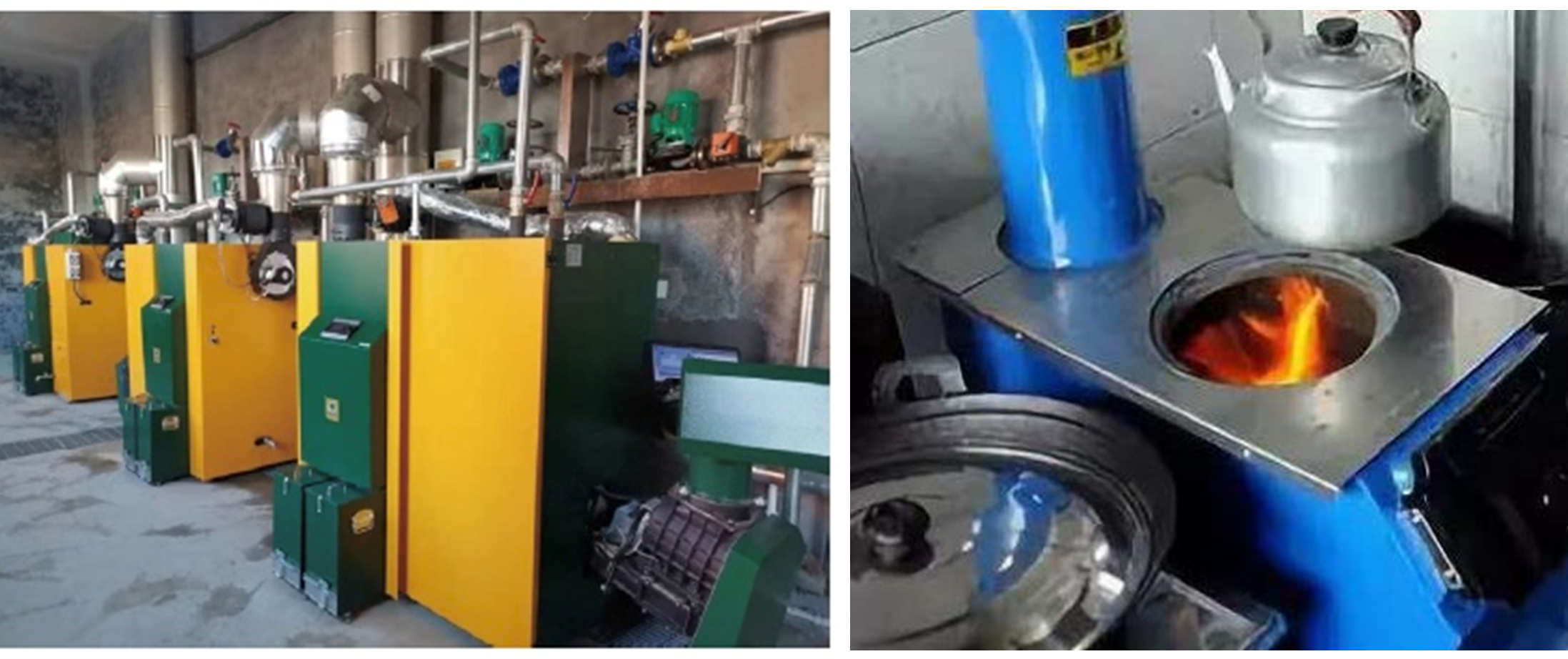 Biomass boilers in the distributed heating system (left) and household biomass stove in decentralized heating system (right) in Yangxin (source: chinaluju.com)
Yangxin County is one of the three typical demonstration bases of rural clean heating in northern China. The "Compilation of Typical Cases of Clean Heating in Northern China" organized by the National Energy Administration has selected Yangxin biomass clean heating case twice. Yangxin becomes the only consecutively chosen clean heating case in the country.
Economic benefits:
Compared with coal-to-gas and coal-to-electricity, the transformation cost of clean biomass heating is 38% and 3.2% lower, saving RMB 5140 and RMB 280 respectively; the use cost is 52% and 51% lower, respectively, saving RMB 2140 and RMB 2080, respectively.
Benefiting from rich local biomass resources each year: pear tree branches about 50,000 tons, about 800,000 tons of straw, and 100,000 tons of sawdust, and appx. 500,000 tons of dried cow dung, the annual production of pellet fuel can reach 1 million tons, the average price of 1,200 yuan/ton is calculated, and the output value of pellet production alone can get 12. Billion Yuan. At present, regardless of the heating season or non-heating season, the biomass fuel market is in short supply.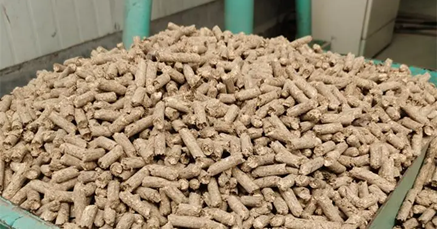 Biomass pellet fuel used in Yangxin
Ecological benefits: In 2019, the average PM10 concentration improved by 4.1% year-on-year, and the average PM2.5 value dropped from 70 μg/m3 in 2017 to 55 μg/m3.
Social benefits: Biomass for clean heating aligns with traditional rural living habits. It is easy to operate and much safer than gas and electricity. The survey result shows that satisfaction with biomass heating in Yangxin County ranks first in Binzhou City.
This project highlighted some challenges to address.
Household stove quality
The product quality of the stove is uneven, and the efficiency needs to be improved.
Irregular emission standards
The country has not formulated uniform and standardized emission standards for biomass fuels, stoves, and boilers.
Incomplete policy support
The development and utilization of biomass energy involve many links, and the policies are scattered, making it difficult to form a joint force. A mechanism for the priority utilization of biomass energy products has not yet been established, and there is a lack of subsidy policy support for biomass briquettes.
The insulation effect of rural houses
There are no insulation measures for the walls of rural residential buildings. The doors and windows are weakly sealed, resulting in significant heat loss during the heating process, which is ineffective in saving energy and reducing heating costs.
Biomass fuel
Since the national standard for fuel has not been issued, the fuel market needs the government to strengthen integration and regulation to ensure biomass fuel quality.