Climate-related risks of 9 banking groups and 15 insurance groups were assessed by the French Prudential Supervision and Resolution Authority (Autorité de Contrôle Prudentiel et de Résolution 'ACPR'). Climate scenario analysis was performed covering 85% of the balance sheet of banks and 75% of the balance sheet of insurance companies to understand the degree of exposure of to physical and transition risk over a 30-year horizon.
The ACPR in coordination with Banque de France staff constructed climate change scenarios and based on two of the scenarios published by the Network for Greening the Financial System in June 2020. Such scenarios will also serve as a basis for other exercises currently being prepared, such as those of the Bank of England in June 2021 and the European Central Bank in 2022.
Additional perspective concerning application of climate scenario analysis methodologies across a broad spectrum central banks and diversified financial institutions and the implications for residential real estate portfolios can be found at the Green Homes Investment Platform.
Link to resource
Download source
Share this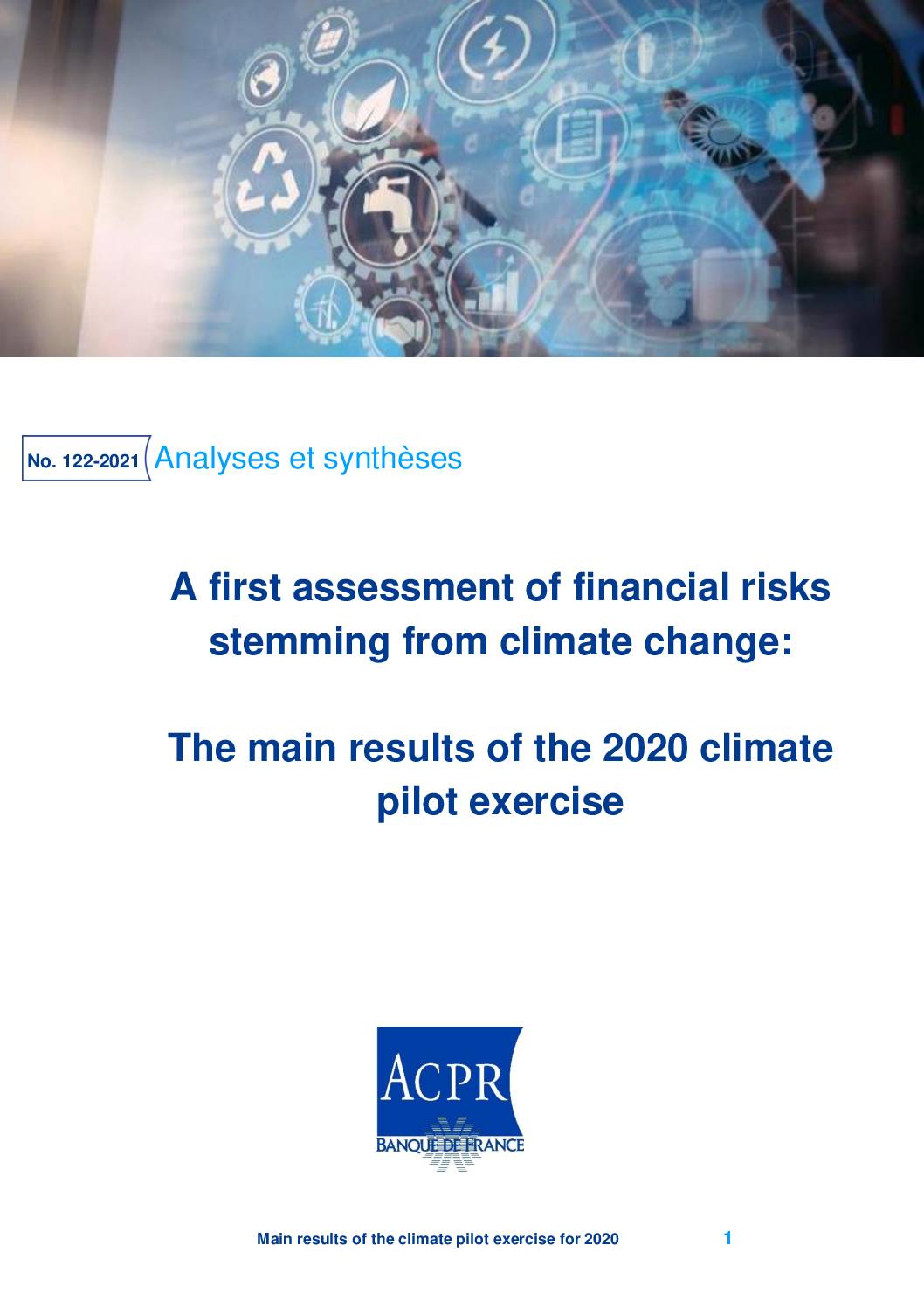 Sectors: Buildings, Finance
Country / Region: Europe
Tags
:
balancing
,
Banks
,
citizens
,
climate change
,
climate change scenarios
,
climate predictions
,
global climate
,
Industry Regulators
,
Institutional Investors
,
insurance
,
Investors
,
National Regulators
,
risks
,
SMARTER
,
Supranational Regulators
In 5 user collections: Green Home Investment Platform – Industry Regulators , Green Home Investment Platform – National Regulators , Green Home Investment Platform – Supranational Regulators , Green Home Investment Platform – Institutional Investors , Green Home Investment Platform – Banks
Knowledge Object: Web Resource
Author: French Prudential Supervision and Resolution Authority