The 2015 U.S. Green Building Council Green Building Economic Impact Study, prepared by Booz Allen Hamilton (BAH) quantifies the economic value of green building and LEED construction. Impacts are measured in gross domestic product (GDP), jobs, labor earnings, and environmental asset indicators at the national level and for states.
The study finds that the trajectory of the green building sector of the U.S. construction industry is slated for expansive growth. To date, green building has created millions of jobs and contributed hundreds of billions of dollars to the U.S. economy. Not surprisingly, LEED is a pivotal contributor to this total impact.
The full report can be accessed here. 
Link to resource
Download source
Share this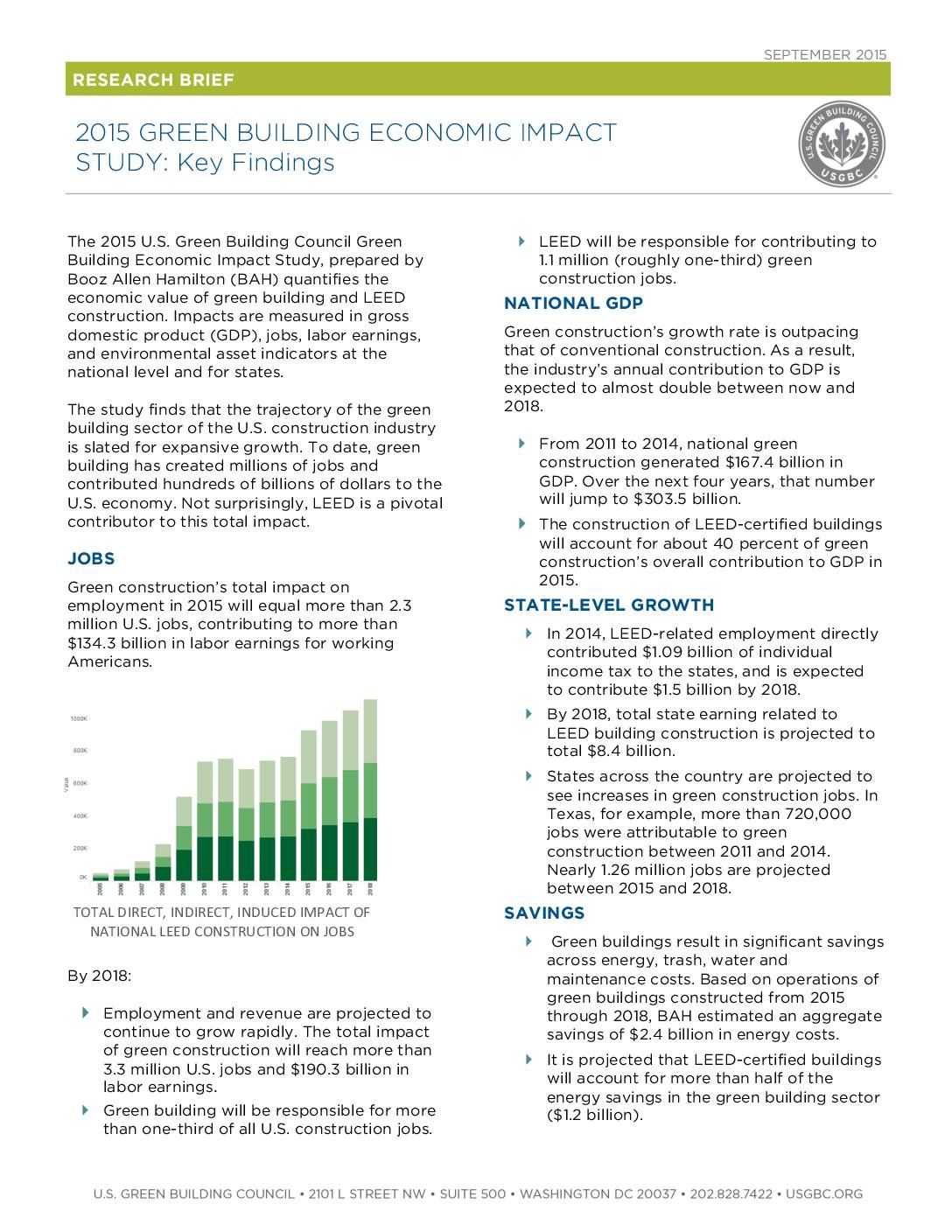 Sectors: Buildings, Cross cutting
Country / Region: Northern America, United States
Tags
:
assessment of the status quo
,
building types
,
economic impacts
,
economic impacts of development
,
efficient construction of buildings
,
impacts on systems and sectors
,
jobs
In 1 user collection: Building Efficiency Accelerator: Finance Resource Collection
Knowledge Object: Publication / Report
Published by: US Green Building Council
Publishing year: 2015
Author: US Green Building Council