Free Training Courses: Green Building Professional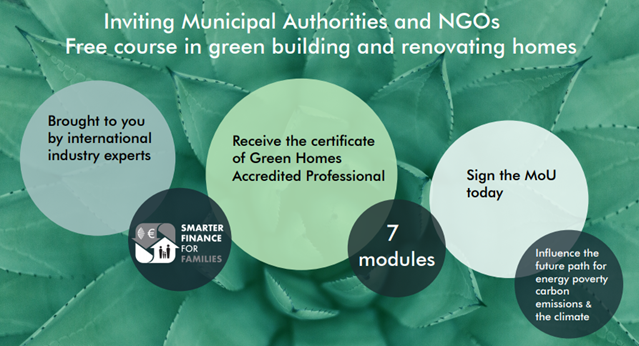 Do you want to learn how to embed green housing to your energy poverty initiatives? SMARTER Finance for Families offers free online courses to NGO workers and governmental representatives to support their work with low-income beneficiaries. Municipal officers and regional representatives are highly encouraged to attend. You can look forward to comprehensive online training courses without cost that explain the latest trends in green building for the residential sector. These courses are presented by international experts in each of the topics offered.
Participate in online courses, gain certificate and further guidance for your projects!