This book is a resource for the implementation's perennial challenge of all urban policy. In this case, the policies are aimed at reducing passenger transport emissions on land, and especially (but not exclusively) in urban areas.
The reduction of transport emissions has become a key priority for many cities and towns, particularly as we seek effective action to mitigate the disastrous effects of global climate change. Transport emissions reductions are also essential to improve air and water quality, promote human health and wellbeing, support urban liveability and quality of life, and even enhance economic performance and competitiveness.
Finally, the book is aimed at helping to expand the range of solutions to the problem of transport emissions and provide more modest-cost alternatives at the local level. It is not looking for "silver bullets" that may never come, but rather, for "silver buckshot" – for multiple tools and strategies available now that can not only reduce emissions but improve the quality of life for the residents of cities and towns. It aims to assist in the evolution of a new generation of transport and of its surrounding land use that is safer, cleaner, more walkable, more transport-supportive, and offers a greater variety of choices in mobility.
Download source
Share this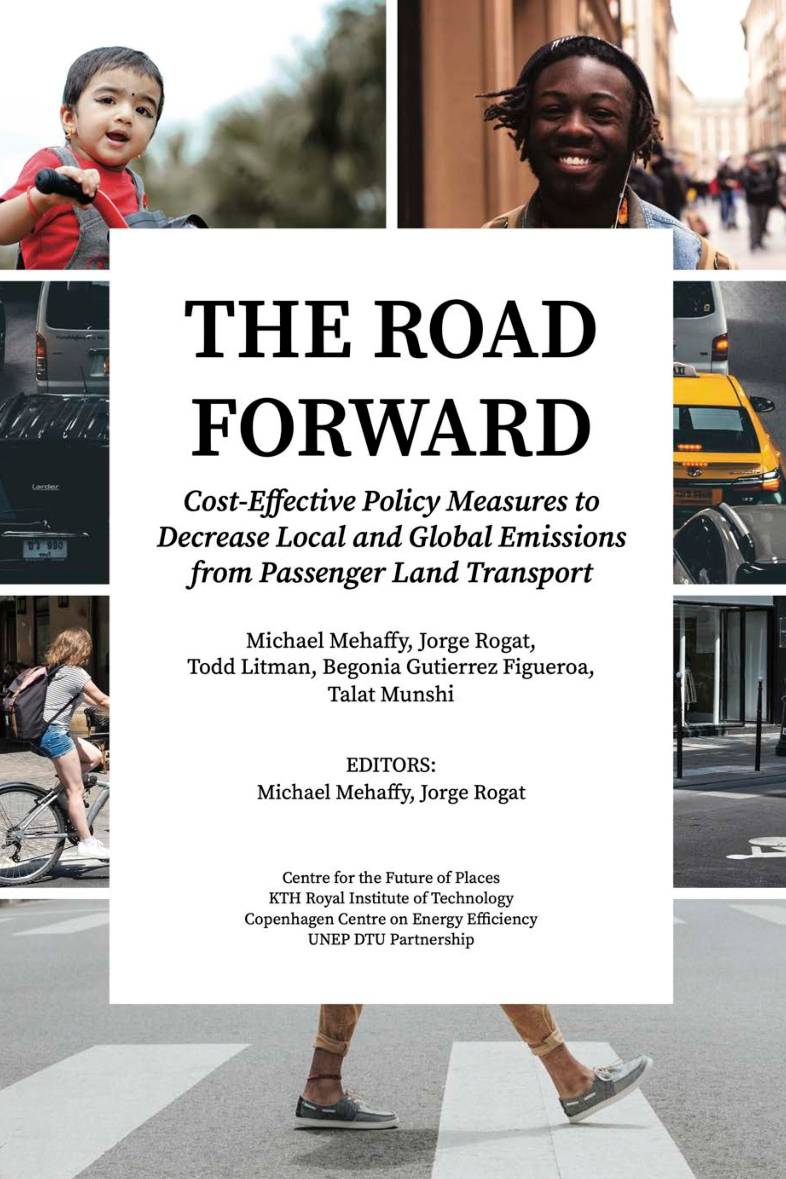 Sector: Transport
Country / Region: Global
Tags
:
cities
,
climate change
,
emissions
,
human health
,
land use
,
passenger transports
,
quality of life
,
transport
,
water quality
,
water resources
In 1 user collection: C2E2 Publications
Knowledge Object: Publication / Report
Published by: KTH Royal Institute of Technology, Copenhagen Centre on Efficiency, UNEP DTU Partnership, Sustasis Foundation
Publishing year: 2022
Author: Michael W Mehaffy, Jorge Rogat, Todd Litman, Begonia Gutierrez Figueroa, Talat Munshi