The interplay between energy efficiency improvements and the deployment of renewable energy technologies is complex. If the respective potentials in these two fields are combined, total global energy demand can be reduced by up to a quarter by 2030, IRENA and C2E2 find. Energy efficiency measures would account for half to three-quarters of the total energy savings, with renewables delivering the rest.
Demand reduction through renewables depends on adopting modern technologies, including efficient cook stoves that increase conversion efficiency 2-3 times, electrification equipment like geothermal or air heat pumps that deliver 3-4 times their power consumption in the form of heating or cooling, and power sources like solar and wind that require no thermal conversion and therefore waste no fuel.
Quantitative analysis used data for eight countries – China, Denmark, France, Germany, India, Italy, the United Kingdom and the United States – covering half of global energy use.
Download source
Share this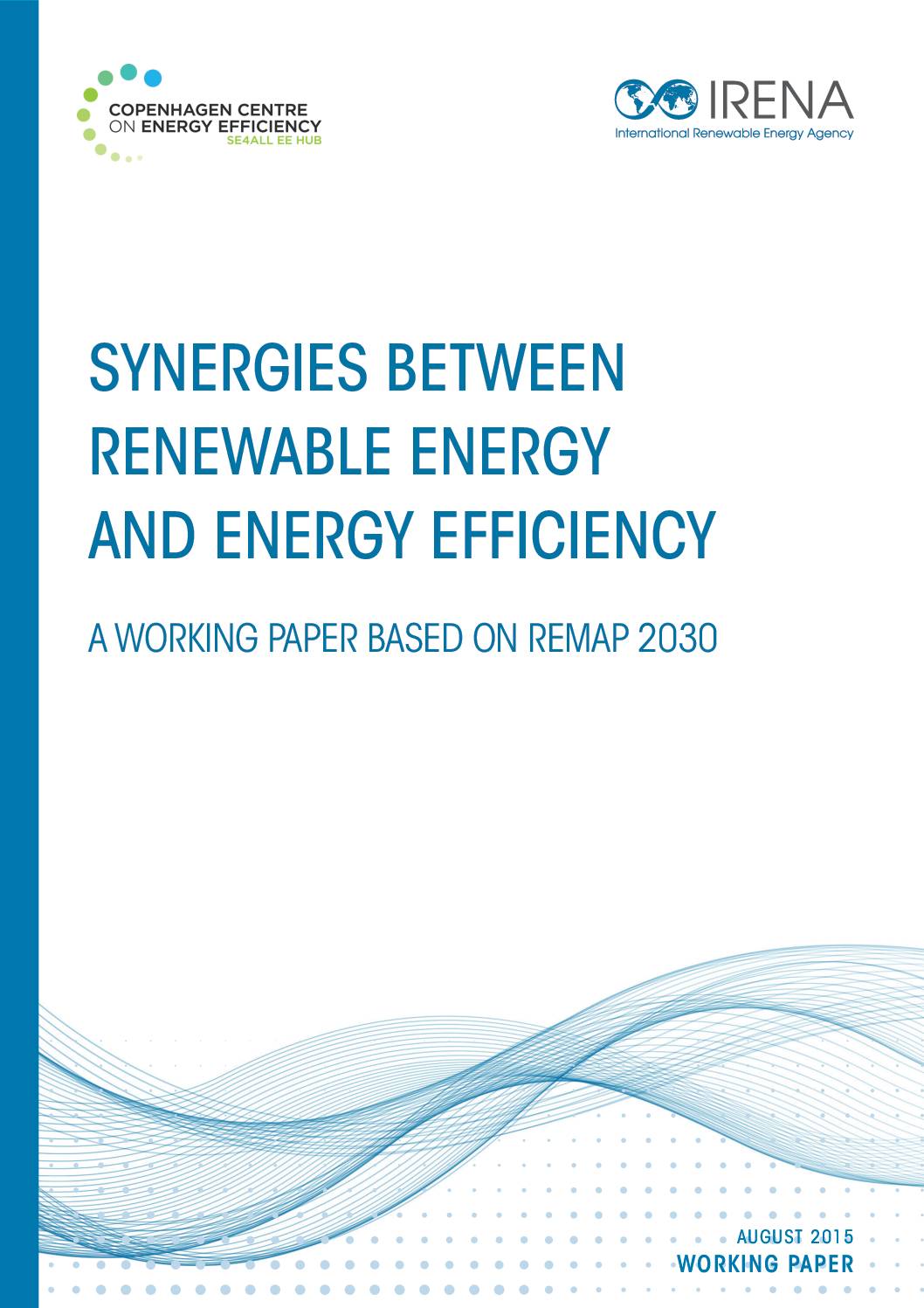 Sectors: Buildings, District energy, Industry, Power sector, Transport
Country / Region: China, Denmark, France, Germany, India, Italy, United Kingdom, United States
Tags
:
C2E2
,
energy
,
energy efficiency
,
paper production
,
renewable energies
In 1 user collection: C2E2 Publications
Knowledge Object: Publication / Report
Published by: IRENA, C2E2
Publishing year: 2015
Author: Dolf Gielen, Deger Saygin, Nicholas Wagner, Ksenia Petrichenko, Aristeidis Tsakiris