This report presents the findings of a market characterization of Zero Net Energy (ZNE) new construction homes in California, conducted with the aim to: 
characterise the residential Zero Net Energy (ZNE)-type new construction market by estimating the market sizes and exploring trends for ZNE and ZNE-type homes;
assess residential energy rating systems and financing opportunities for ZNE-type homes; and
assess drivers, barriers, and opportunities to messaging, building, financing, and purchasing residential ZNE-type new construction. 
The study found that ZNE homes, which are still in the innovator stage of the market adoption are feasible in different climates across California, but are being added to the residential building stock slowly. The reasons behind the lag in adoption include lack of consumer demand, lack of qualified building professionals, early adopters' misperceptions about the ZNE concept etc. 
Link to resource
Download source
Share this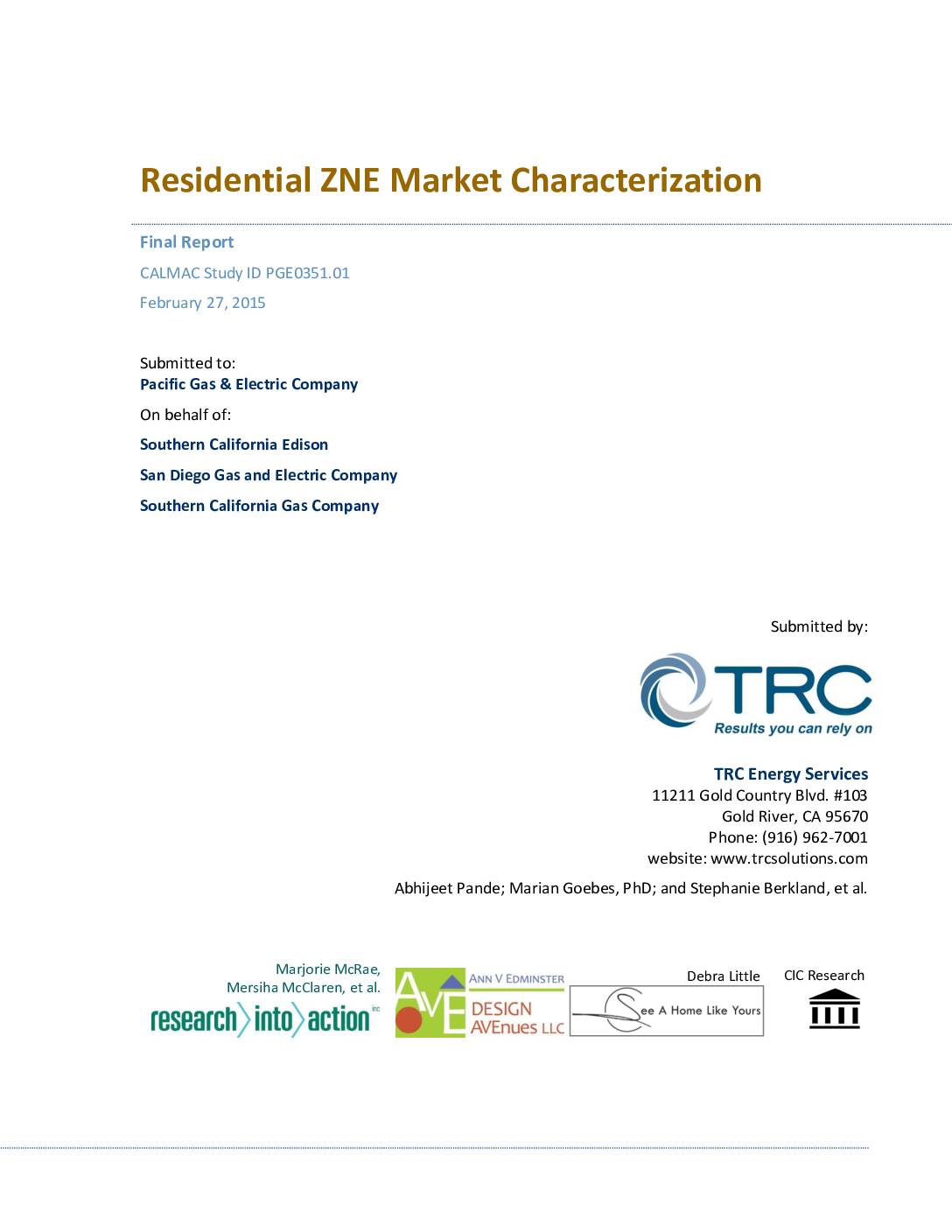 Sectors: Buildings, Cross cutting, Renewables
Country / Region: Northern America, United States
Tags
:
efficient construction of buildings
,
energy
,
specific financing mechanisms
Knowledge Object: Publication / Report
Published by: Pacific Gas and Electric Company
Publishing year: 2016
Author: TRC Energy Services