Ceiling fans consume a significant amount of residential electricity in many countries around the world. Ceiling fans accounted for about 6% of residential primary energy use in India in 2000, and this figure is expected to grow by 9% in 2020. Fans are also a cost-effective option for reducing electricity demand from air conditioners, which account for about 16% of residential electricity consumption in the U.S. 
The Super-efficient Equipment and Appliance Deployment (SEAD) Initiative published an analysis identifying the costs and benefits of different ceiling fan energy efficiency improvement options, and assessing the global potential for electricity savings and greenhouse gas emission reductions from these improvements. The report examines the ceiling fan markets in India and the United States in more detail.
The analysis, using the Bottom-Up Energy Analysis System (BUENAS) developed by Lawrence Berkley National Laboratory and CLASP, shows that ceiling fan energy efficiency can be cost-effectively improved by at least 50% using commercially available technology, with potential savings of 70 TWh per year and 25 million metric tons of CO2 emissions by 2020. 
The report offers some insights into policy design to support ceiling fan energy efficiency improvement and concludes that: 
Improved blade design, improved alternating current induction motor materials, or the increased use of brushless direct current (BLDC) motors provide significant ceiling fan power consumption savings;
These options are proven to be cost-effective in most SEAD economies; and
Best available technology (e.g. BLDC motors) is highly cost-effective, even in countries with high ceiling fan usage, and reduces power consumption by over 50%. 
The data presented in the report can support the implementation of various policy instruments for capturing cost-effective savings, including both S&L and financial incentives programs.
This analysis was prepared by Lawrence Berkeley National Laboratory (LBNL) in support of the SEAD Initiative.
Link to resource
Download source
Share this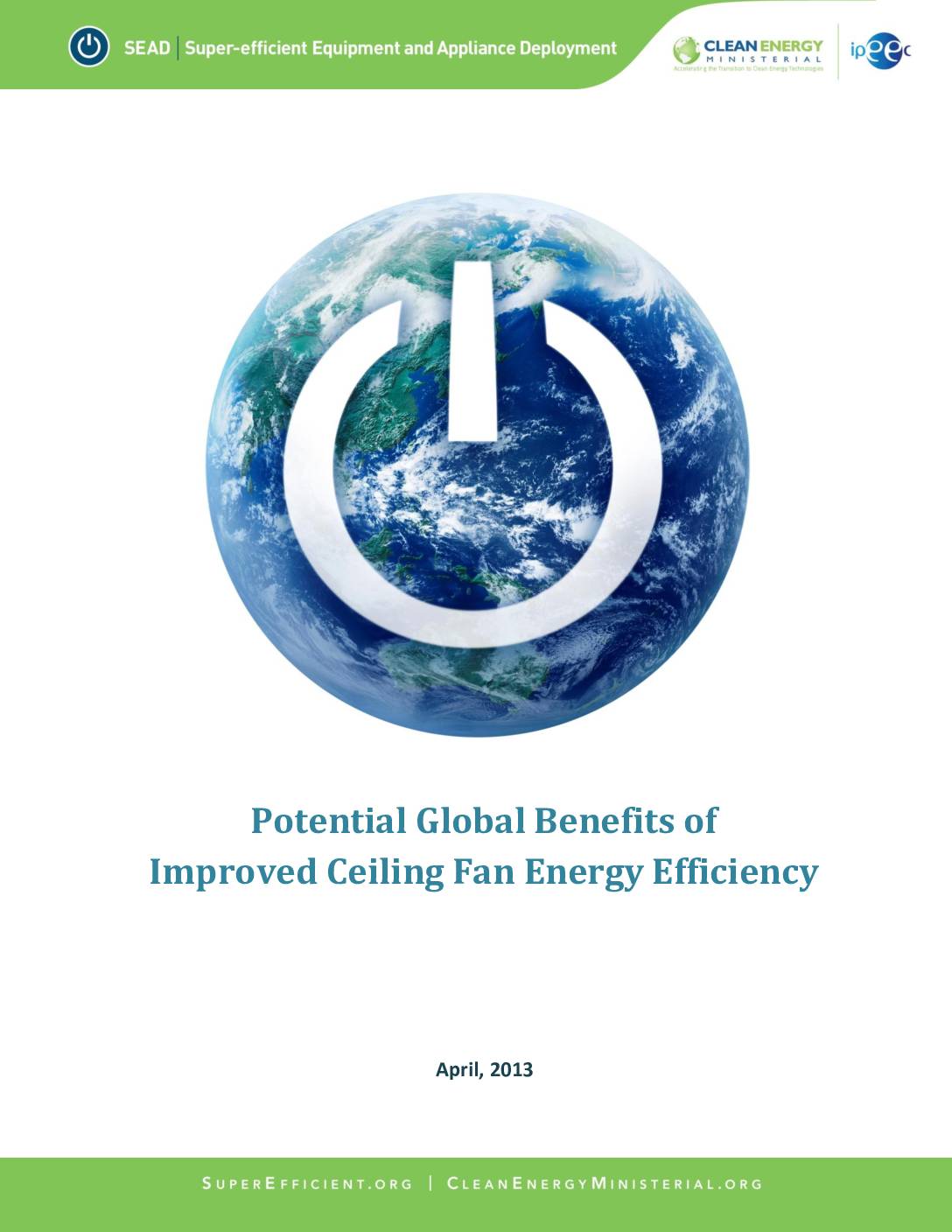 Sectors: Equipment and appliances, Power sector, Renewables
Country / Region: Global
Tags
:
corporate reporting
,
economic cost
,
electricity generation
,
emissions
,
energy
,
energy efficiency
,
greenhouse gas emissions
Knowledge Object: Publication / Report
Published by: SEAD, CEM, IPEEC
Publishing year: 2013
Author: Nakul Sathaye, Amol Phadke, Nihar Shah, Virginie Letschert