This module presents the fundamentals of district energy. It is composed of five parts:
Part I. Context for district energy
Part II. Definition of district energy
Part III. Benefits of district energy
Part IV. Key steps in DES Planning
Part V. Best practices from France, Armenia, Mauritius and Egypt
After completing Module 1, participants will be able to:
Describe the role of district energy in the decarburization of building sector
Describe, understand and discuss fundamentals of DES including types of projects, networks and components
Identify and develop on the main benefits of DES across various stakeholders
Recognize and apply key steps in the development of DES planning: phases, assessments, stakeholders etc.
Download source
Share this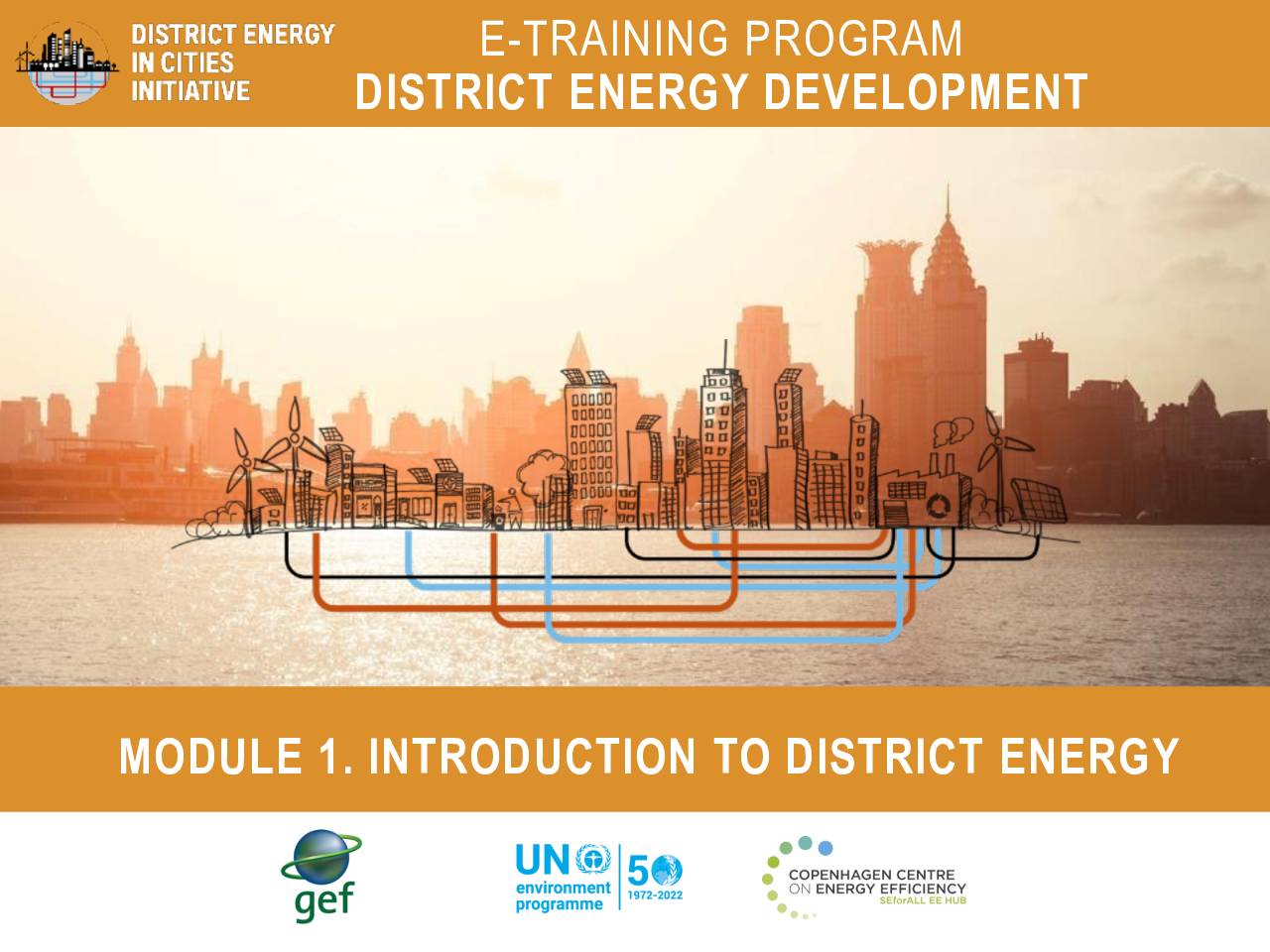 Sector: District energy
Country / Region: Armenia, Egypt, France, Mauritius
Tags
:
assessments
,
best practice
,
district energy
,
District Energy in Cities Initiative
,
energy
,
international development
,
projects
,
stakeholders
In 1 user collection: District Energy Systems Training
Knowledge Object: eLearning
Published by: Copenhagen Centre on Energy Efficiency
Publishing year: 2021