Lighting accounts for about 15% of global energy consumption and nearly 6% of greenhouse gas emissions. Linear fluorescent lighting (LFL) is one of the most popular lighting technologies used in the commercial, industrial and outdoor sectors. Around 3 billion LFLs are manufactured each year, which are responsible for producing around 58% of the world's artificial light. Although LEDs may well be the "light source of the future," LFLs still dominate the current landscape due to their efficacy, long lifetimes and cost-effectiveness.
Recognizing the importance of LFLs in overall lighting energy consumption, CLASP, Beletich Associates, Erik Page & Associates, and Ballarat Consulting initiated this LFL mapping and benchmarking analysis to assess market trends and perform international comparisons of policies in major economies around the world. The study lays the technical foundation for strong and comparable energy performance requirements at the global level, and to pull the market towards higher levels of product efficiency.
This study provides detailed market analysis of linear florescent lamps and ballasts in six economies that represent a significant proportion of the world market for LFLs: Australia, Canada, China, the European Union, India and the US. The economies studied already have well-harmonized test procedures for linear fluorescent lamps. Thus lamp metrics used in these economies can be compared directly, without the need for any conversion or normalization. 
The study is divided into three components: 
S&L policy analysis: The S&L policy analysis component includes a review of existing S&L initiatives and characteristics for linear fluorescent lamps and ballasts in the selected economies.
Market assessment: The market assessment component establishes LFL characteristics in different economies by comparing the market sizes and trends as well as the energy performance of products offered on the market. 
Lamp testing: The testing component compares and highlights energy performance differences of LFLs in various economies. A small number of lamps from China, Europe (UK), India and the US were sampled and tested in order to derive insights into the performance of commonly available lamps in large economies.
Link to resource
Download source
Share this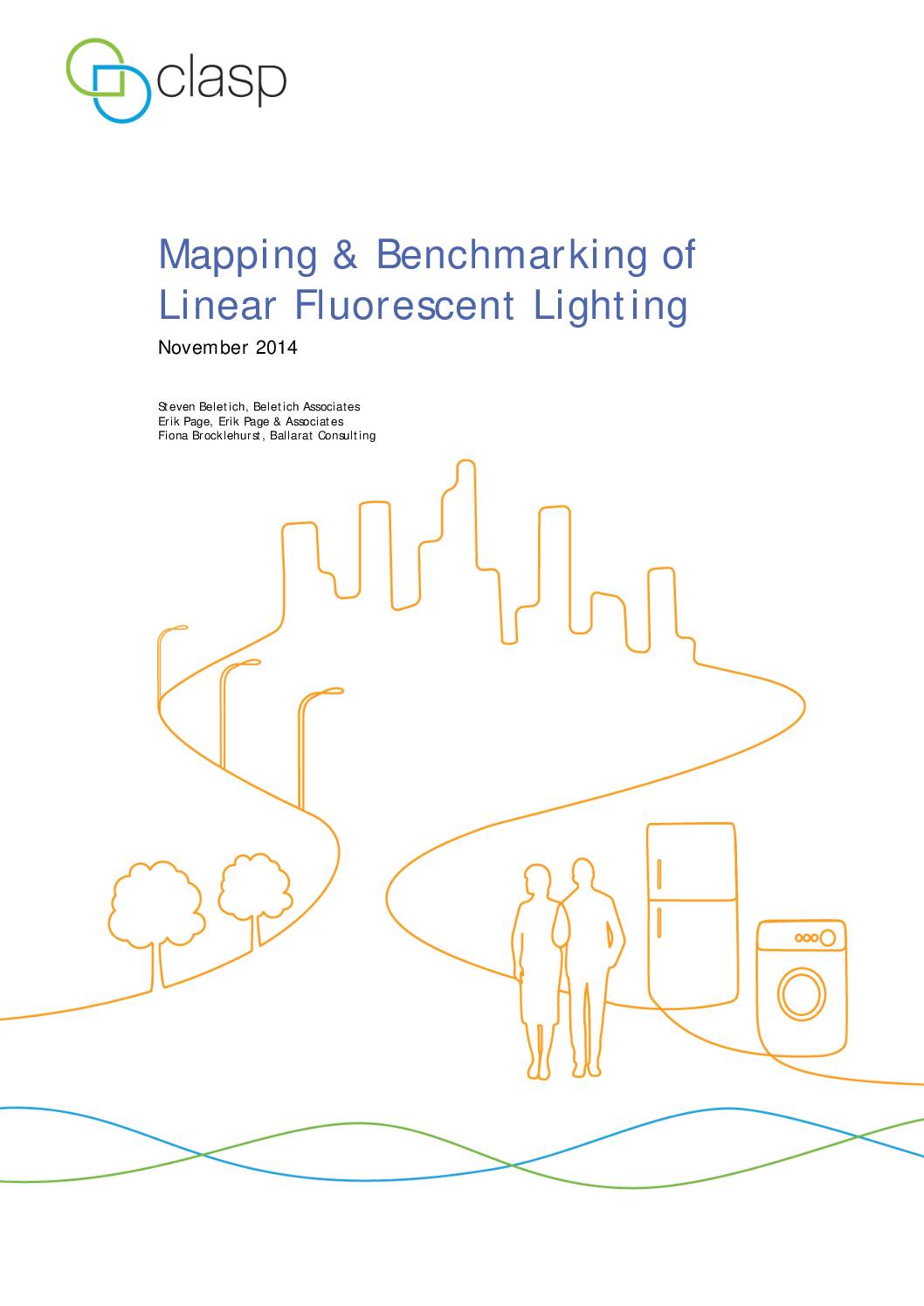 Sectors: Cross cutting, Equipment and appliances, Lighting, Renewables
Country / Region: Asia, Australia, Canada, China, Europe, India, Northern America, Oceania, United Kingdom
Tags
:
benchmarking
,
emissions
,
energy
,
greenhouse gas emissions
,
industrial benchmarking
,
lighting
Knowledge Object: Publication / Report
Published by: CLASP
Publishing year: 2014
Author: Steven Beletich, Erik Page, Fiona Brocklehurst