The increased need to dissipate heat caused by the increased power consumption of IT equipment in data centres calls for energy-efficient cooling solutions. Liquid cooling, with its efficient
heat dissipation and high energy-saving characteristics, is becoming greatly preferred in China and is snow- balling with successful business cases already on the market.
Liquid cooling still faces many challenges in the development process. There is an urgent need to promote the development of technology and industry by strengthening industry guidance, standardizing
the evaluation system, and improving the industri- al ecosystem, among other measures.
This brief showcases the Alibaba and Tencent data centres' advanced liquid-cooling systems. Of the two leading Chinese internet companies, Alibaba has achieved large-scale deployment of liquid-cooling technology.
Download source
Share this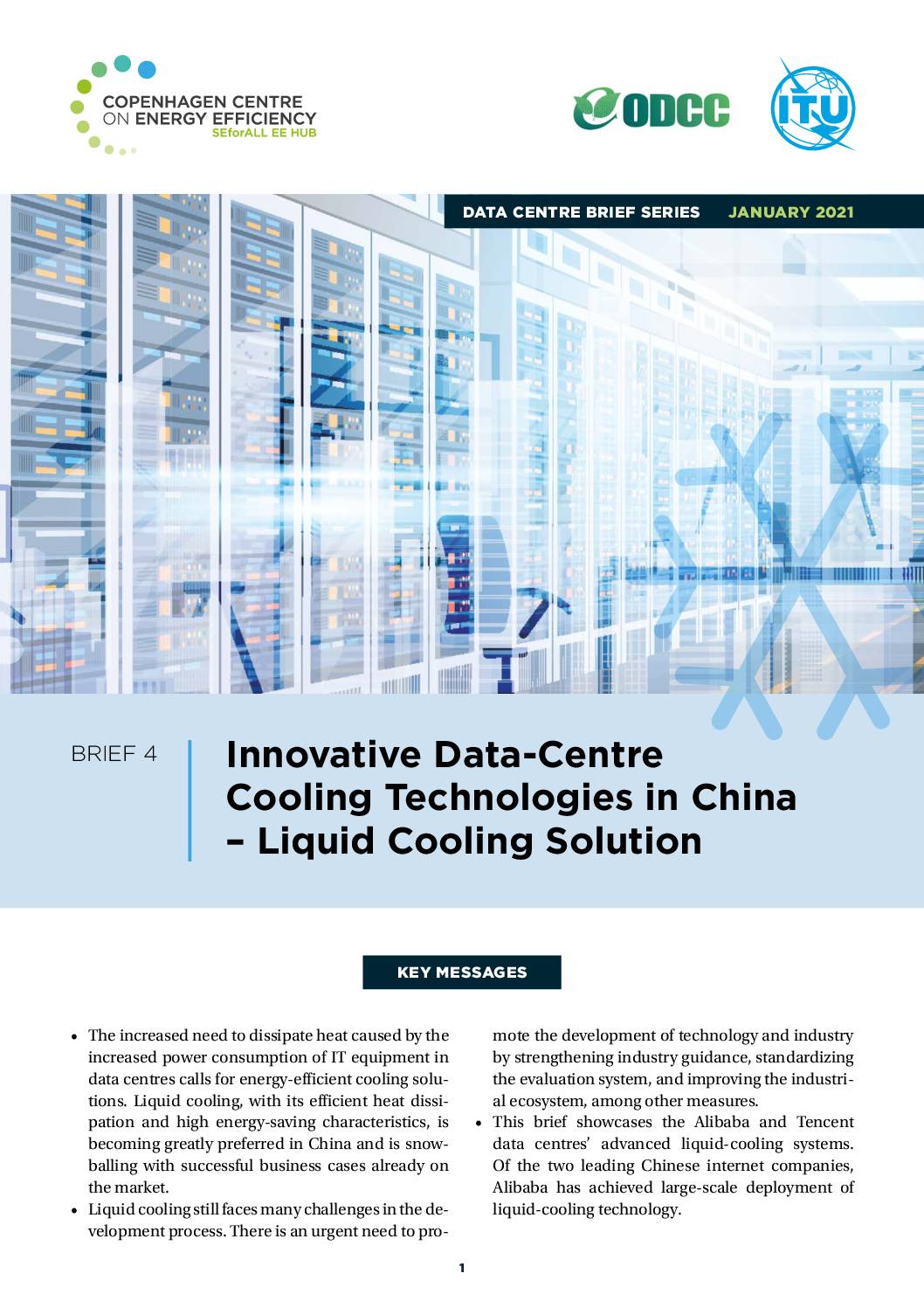 Sector: Digital
Country / Region: China
Tags
:
China development
,
climate action
,
cold plate
,
cooling
,
Data Centres
,
ecosystems
,
energy
,
energy efficiency
,
immersion
,
information technology
,
international development
,
liquid cooling
,
sustainable digital transformation
,
zero-carbon economy
In 2 user collections: Sustainable Data Center and ICT – Publication , C2E2 Publications
Knowledge Object: Publication / Report
Published by: Copenhagen Centre on Energy Efficiency
Publishing year: 2020
Author: Jie Li, Xiao Wang, Liang Guo, Lina Xie, Shanyuan Gao, Fangyi Mei, Hongtao Zhu, Zhiming Luo