Energy efficiency and demand reduction is one of the most cost effective ways to cut carbon emissions, improve energy security and reduce consumer bills. However, the UK Government has announced the end of two key policies -Zero Carbon Homes and the Green Deal- without bringing forward any replacement schemes. The Energy Company Obligation (ECO) is also due to come to an end in March 2017.
In this report, which was ordered by the House of Commons, the Energy and Climate Change Committee investigates what lessons can be learnt from these and previous energy efficiency schemes. The evidence received feeds into the scrutiny of energy efficiency policies over the course of the current Parliament.
The report includes the following topics:
A presentation of an overview of recent energy efficiency policies and a review of their successes and failures (Chapter 2).
A discussion of the specific idea of a new supplier obligation and how it can best be designed to drive energy efficiency objectives (Chapter 3).
A presentation of the Committee's ideas on how to create a clear, long-term policy framework for energy efficiency (Chapter 4).
A presentation of the conclusions on this subject (Chapter 5).
The Committee concludes that it is crucial for the UK Government to establish a long-term framework for energy efficiency by taking the following actions:
re-introduce a range of options and incentives for 'able-to-pay' households;
reconsider using the new supplier obligation to tackle fuel poverty;
empower local authorities to deliver energy efficiency programmes;
ensure new homes won't require future costly retrofits by reinstating the zero carbon homes policy.
Link to resource
Download source
Share this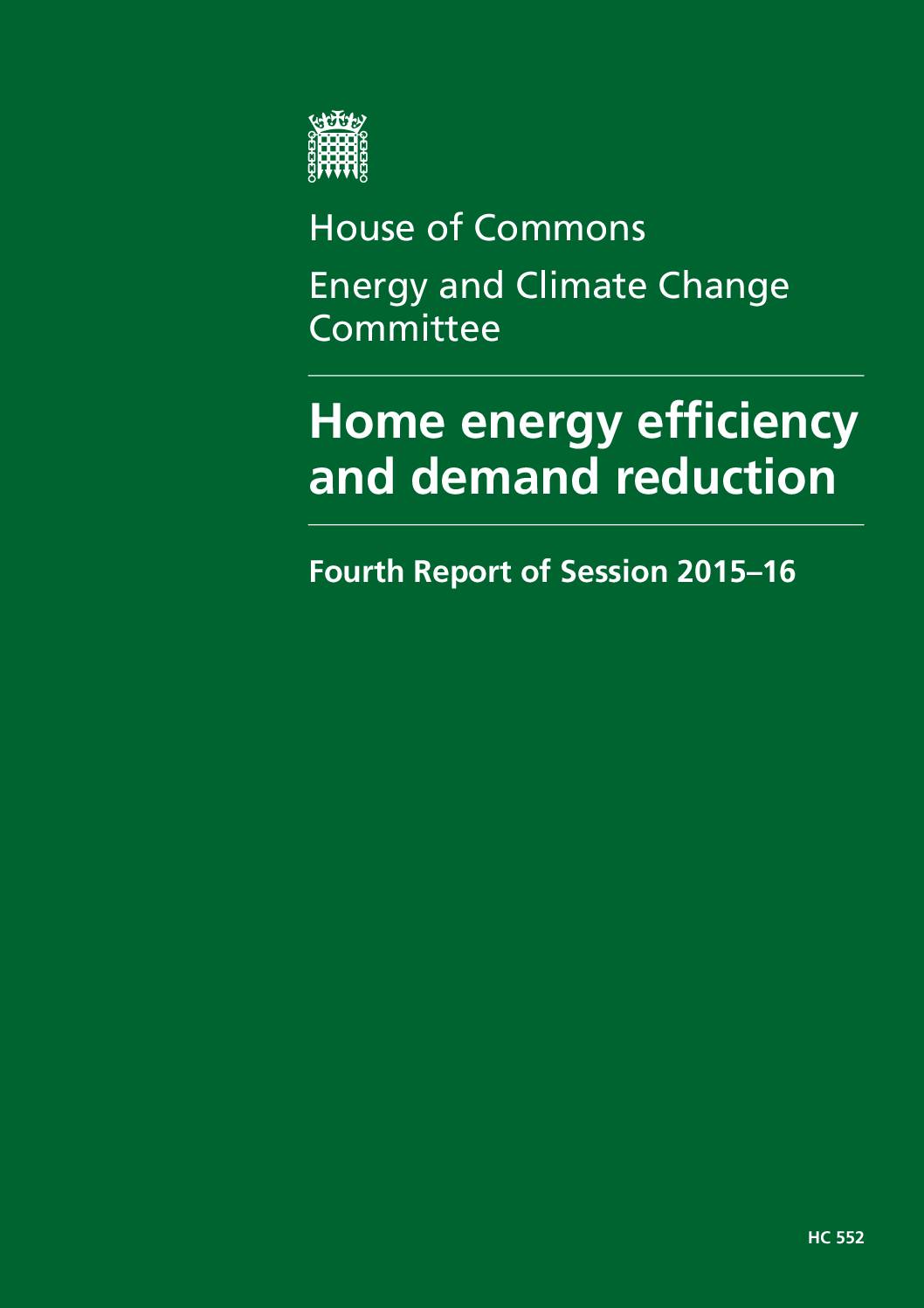 Sector: Buildings
Country / Region: Europe, United Kingdom
Tags
:
carbon
,
economic cost
,
emissions
,
energy
,
energy efficiency
,
energy security
Knowledge Object: Publication / Report
Published by: Energy and Climate Change Committee
Publishing year: 2016
Author: Energy and Climate Change Committee