In November 2017 ALER signed a contract agreement with UNIDO to implement the project "Promoting investments in small to medium scale renewable energy technologies in the electricity sector of Guinea Bissau". This project entails several activities, among which the development, publication and dissemination of the "Guinea Bissau Renewable Energy and Energy Efficiency Status Report", as part of the ALER status report series.
ALER presented the Report in the Guinea Bissau Sustainable Energy International Conference co-organized by the Government of Guinea Bissau, the United Nations Industrial Development Organization (UNIDO), the ECOWAS Centre for Renewable Energy and Energy Efficiency (ECREEE), the Lusophone Renewable Energy Association (ALER) and supported by the Global Environment Facility (GEF), that happened in December 6 and 7.
This is the most comprehensive and updated report on the status of renewable energy and energy efficiency in Guinea Bissau, allowing an overview of current and future developments of the sector.
Link to resource
Download source
Share this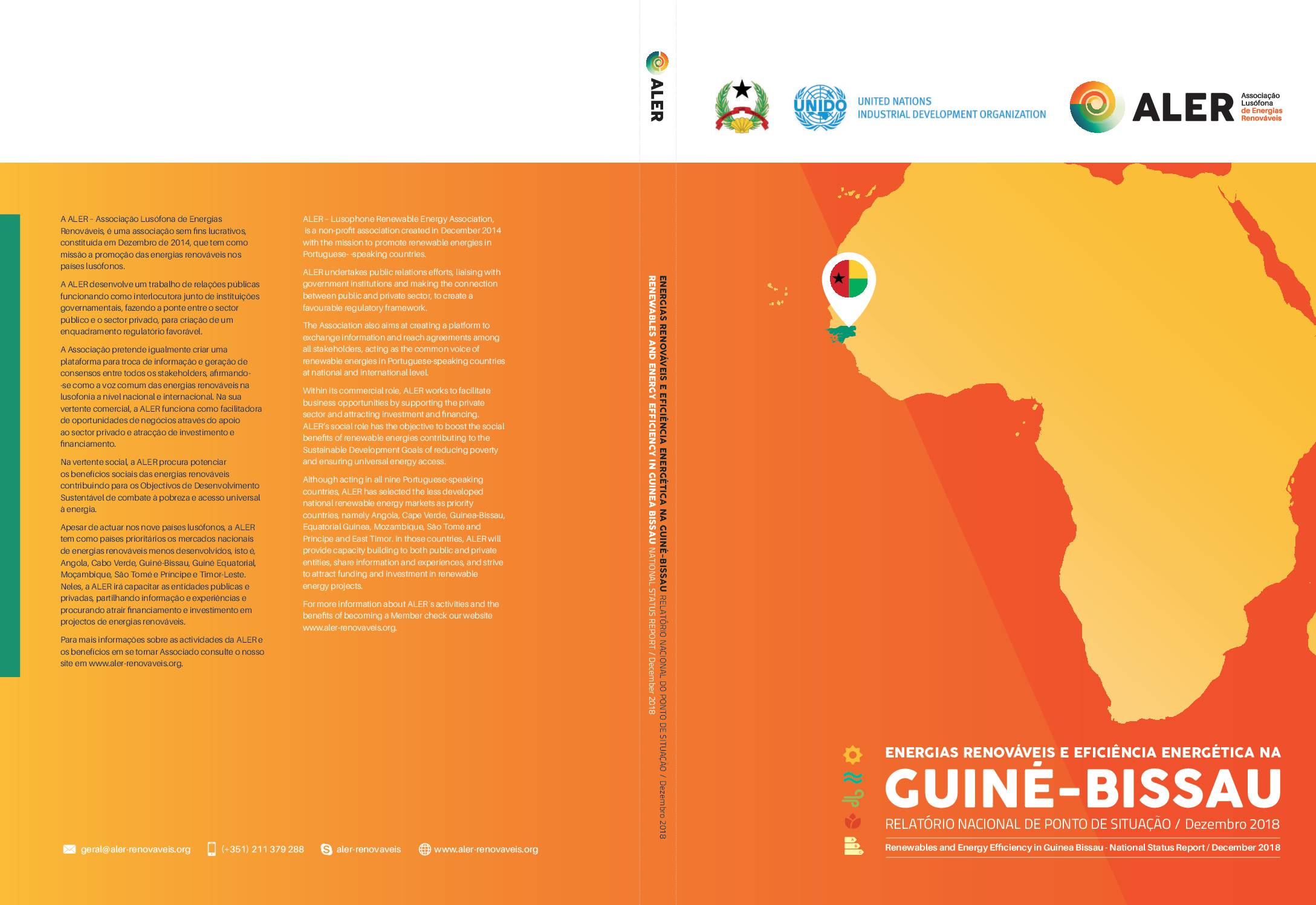 Sector: Cross cutting
Country / Region: Africa, Guinea-Bissau
Tags
:
corporate reporting
,
electricity
,
electricity generation
,
energy
,
energy efficiency
,
international development
,
projects
,
renewable energies
,
United Nations Industrial Development Organization
Knowledge Object: Publication / Report
Published by: ALER – Associação Lusófona de Energias Renováveis
Publishing year: 2018
Author: ALER – Associação Lusófona de Energias Renováveis