This report by KIC InnoEnergy examines how technology innovation is anticipated to reduce the Levelised Cost of Energy from European photovoltaic installations over the next 12 to 15 years. For this report, input data is closely based on the KIC InnoEnergy technology strategy and roadmap work stream published in October 2014. The output of that work was an exhaustive and comprehensive set of discrete innovations and groups of innovations together with their potential impact on known reference plants, built on expert vision and knowledge.
At the heart of this study is a cost model in which elements of baseline PV installations are impacted on by a range of technology innovations. These PV installations are defined in terms of the Technology Type (conventional crystalline silicon, high efficiency silicon and thin film), site conditions (ground mounted, 5 MW and below 100 kW, rooftop PV installations on a mid-radiation site: 1,320 kWh/m²/yr), and three points in time at which the projects reach the final investment decision (FID) (2015 – the baseline, 2020 and 2030). In this study, the plants lifetime is set to 20 years for LCOE calculation matters.
The study concludes that LCOE savings of at least 37% are anticipated for conventional c-Si technology, 49% for high efficiency c-Si technology and at least 44% for thin film. The obtained improvements are slightly less important for rooftop installations than for ground mounted PV plants.
Link to resource
Download source
Share this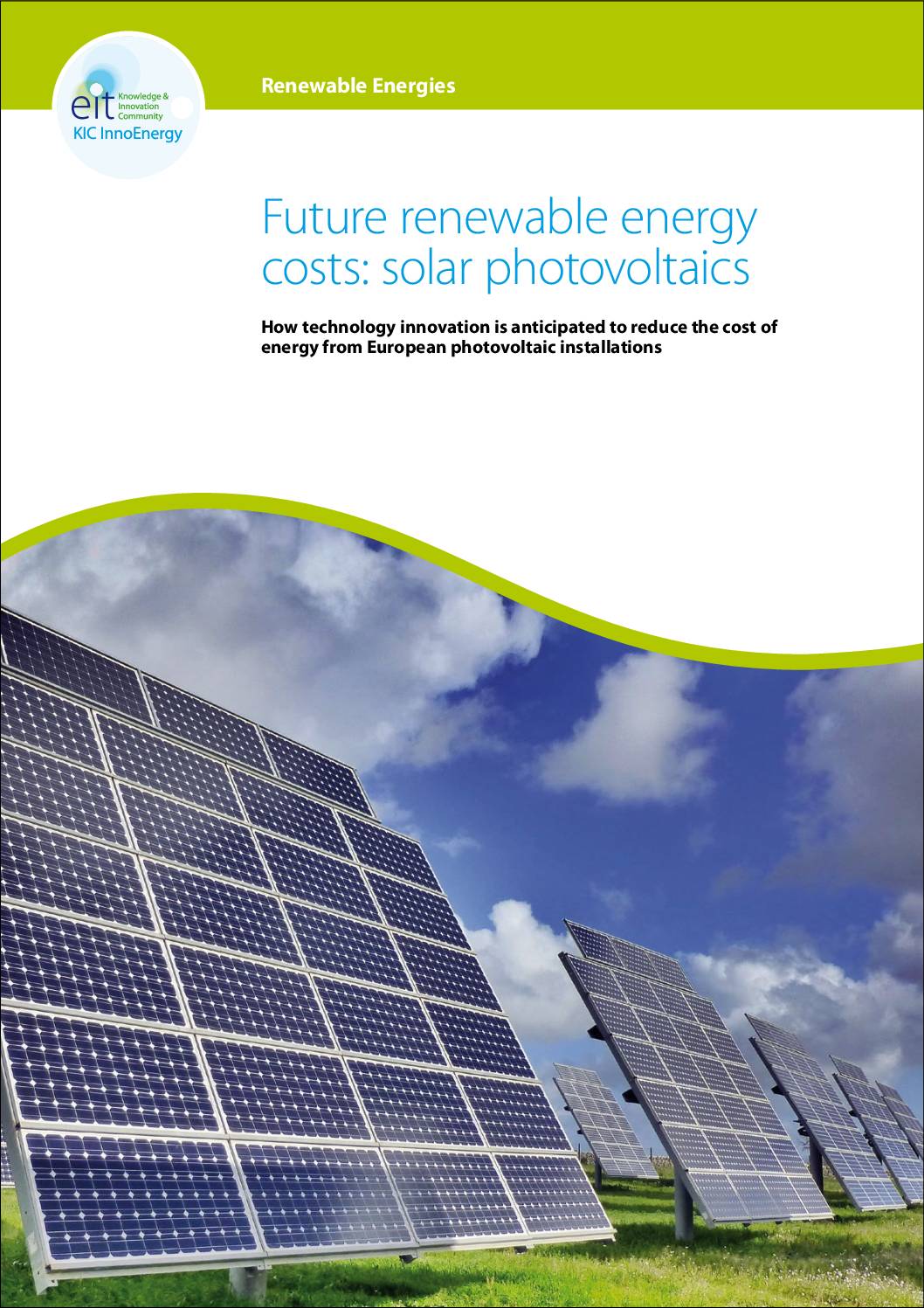 Sectors: Cross cutting, Renewables
Country / Region: Global
Tags
:
assessment of the status quo
,
economic cost
,
energy
,
energy efficiency
,
innovation
,
renewable energies
,
roadmaps
,
solar photovoltaic
,
technology innovation
Knowledge Object: Publication / Report
Published by: KIC InnoEnergy
Publishing year: 2015
Author: Paolo V. Chiantore, Ivan Gordon, Winfried Hoffmann, Emiliano Perezagua, Simon Philipps, Eduardo Roman, Eric Sandre, Wim Sinke, Emilien Simonot, Antoni Martínez