This report describes the implementation of Energy Performance Certificates in twelve EU Member States: Austria, Belgium, Czech Republic, Denmark, France, Germany, Hungary, Ireland, the Netherlands, Poland, Portugal and Spain.
It provides an overview of the implementation of Energy Performance Certification in the selected Member States and investigates barriers to implementation and success factors. The study also elaborates on practical national experience with the implementation process. Such information should be helpful for Member States in evaluating and improving their own implementation processes for Energy Performance Certificates.
The study encompasses the following topics:
The basic implementation approach;
The use of certificates;
Public acceptance by consumers and professional stakeholders;
The cost of certificates;
Administration/registration;
Quality control;
Promotion;
Compliance and enforcement;
Market barriers;
Future anticipated changes.
The study provides an analysis of the information available on these research themes and a detailed overview of EPC implementation per Member State. The report also contains a chapter on policy issues, which describes the actual experience in Member States and identifies key issues, straightforward policy conclusions and recommendations. Best practice examples are given to make the information more easily accessible and applicable for a larger number of Member States. The policy chapter concludes with a "Points of attention for the implementation of the EPC schemes", which should be useful to policy-makers across EU Member States in structuring the implementation process for Energy Performance Certificates.
Download source
Share this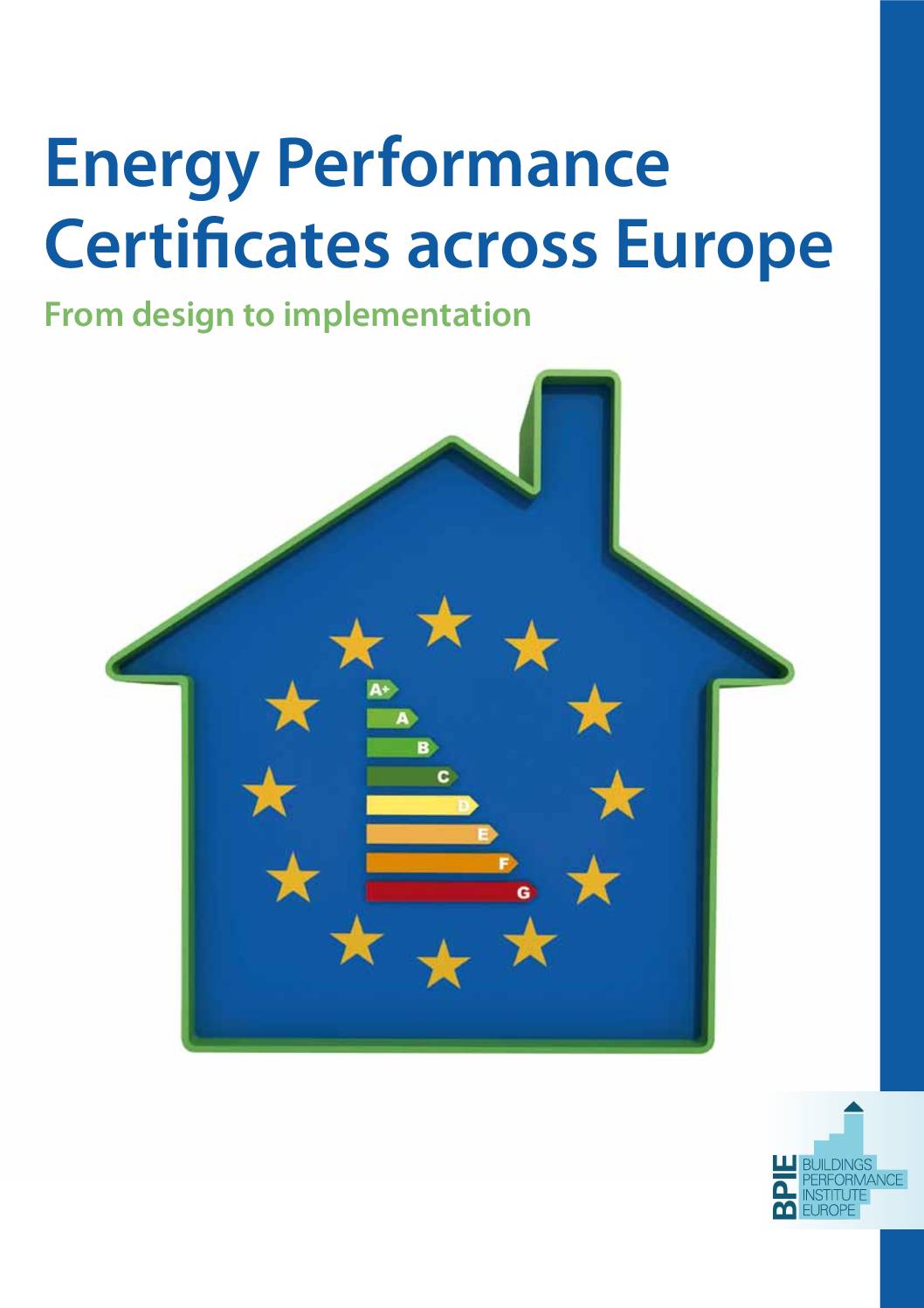 Sectors: Buildings, Cross cutting, Renewables
Country / Region: Austria, Belgium, Czech Republic, Denmark, Europe, France, Germany, Hungary, Ireland, Netherlands, Poland, Portugal, Spain
Tags
:
corporate reporting
,
efficient building types
,
energy
,
energy performance certificates
,
implementation
In 1 user collection: Building Efficiency Accelerator: Certifications / Above Code Resource Collection
Knowledge Object: Publication / Report
Published by: Buildings Performance Institute Europe (BPIE)
Publishing year: 2010
Author: Buildings Performance Institute Europe (BPIE)