Nothing helped solar electricity kits for homes succeed in Bangladesh as much as the light emitting diodes (LEDs) people used with them.
The more energy efficient lighting source coupled with the easy-to-use solar kits led to longer, more reliable periods of electricity supply at a much lower cost. That meant 18.5 million Bangladeshis have been able to adopt the combination to power their homes.
The program also serves as an example of how factoring energy efficiency considerations into development projects can help accelerate efforts to make modern energy services available to those who need it most.
This report identifies the nexus between energy efficiency and energy access. The report, which examined eight recent World Bank energy access projects, also recommends ways in which energy efficiency measures can amplify the impact of future projects that aim to achieve universal energy access.
Link to resource
Download source
Share this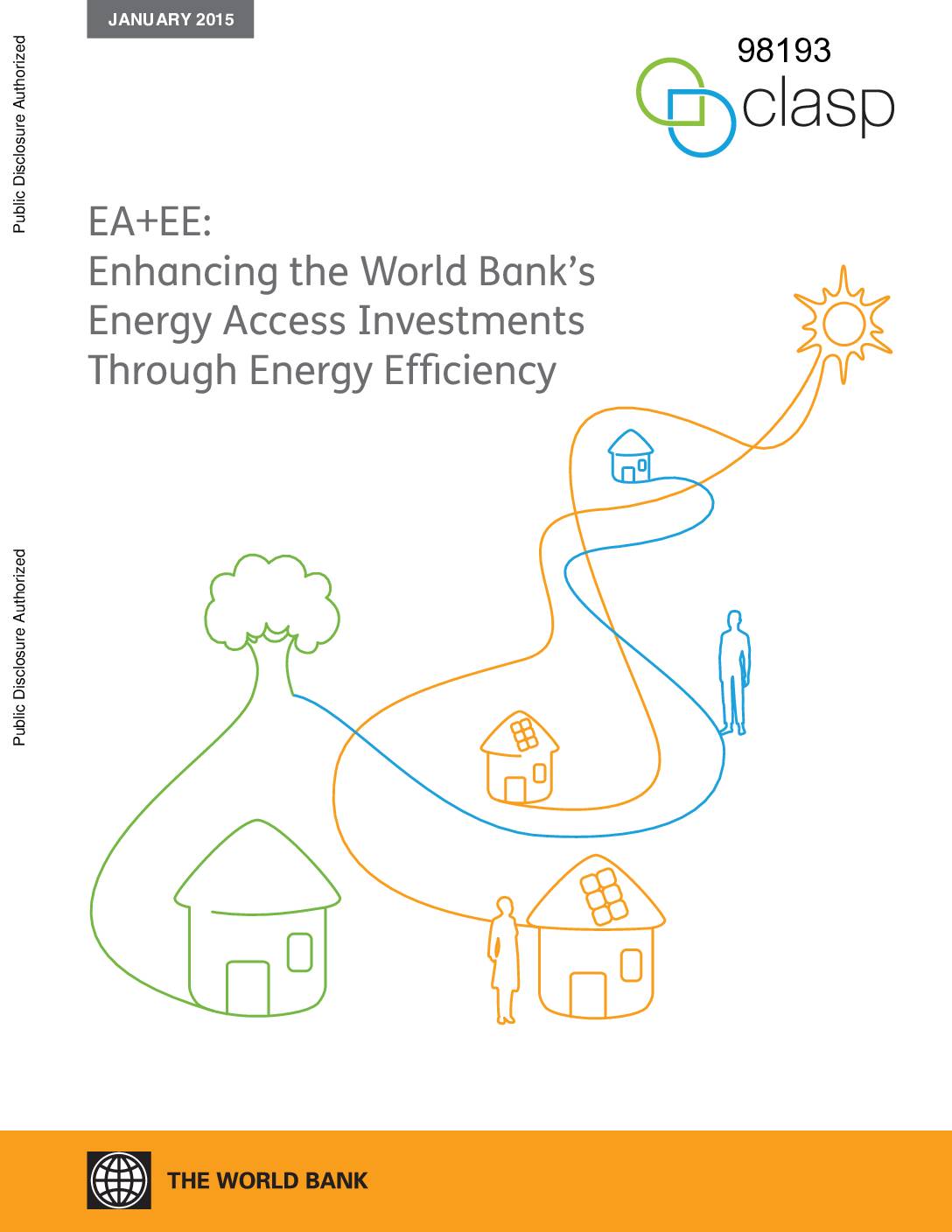 Sectors: Cross cutting, Equipment and appliances, Power sector, Renewables
Country / Region: Asia, Bangladesh
Tags
:
corporate reporting
,
economic cost
,
electricity generation
,
energy
,
energy access
,
energy efficiency
,
lighting
,
projects
,
solar photovoltaic
Knowledge Object: Publication / Report
Published by: CLASP, The World Bank
Publishing year: 2015
Author: clasp