Energy Efficiency Skills strengthen the capacity necessary for implementation in developing countries, including the creation and promotion of the skills necessary at the local level to design and execute technically and financially sound energy efficiency projects.
As a means of supporting the energy transition of developing economies and accelerating project implementation; this project is part of the Copenhagen Center for Energy Efficiency efforts to develop local skills and knowledge among energy efficiency-related professionals, to enhance skills for faster, higher quality and more effective energy efficiency implementation.
This report was developed with the Ceylon Chamber of Commerce support and performed a contextual assessment of the skills and knowledge gaps between professionals working in the energy efficiency sector (transport) and in educational programs that train these professionals. In this way, skills and knowledge gaps are identified, and the way is opened for future improvement opportunities that favour the expansion of Energy Efficiency in the Transport Sector in Sri Lanka.
Download source
Share this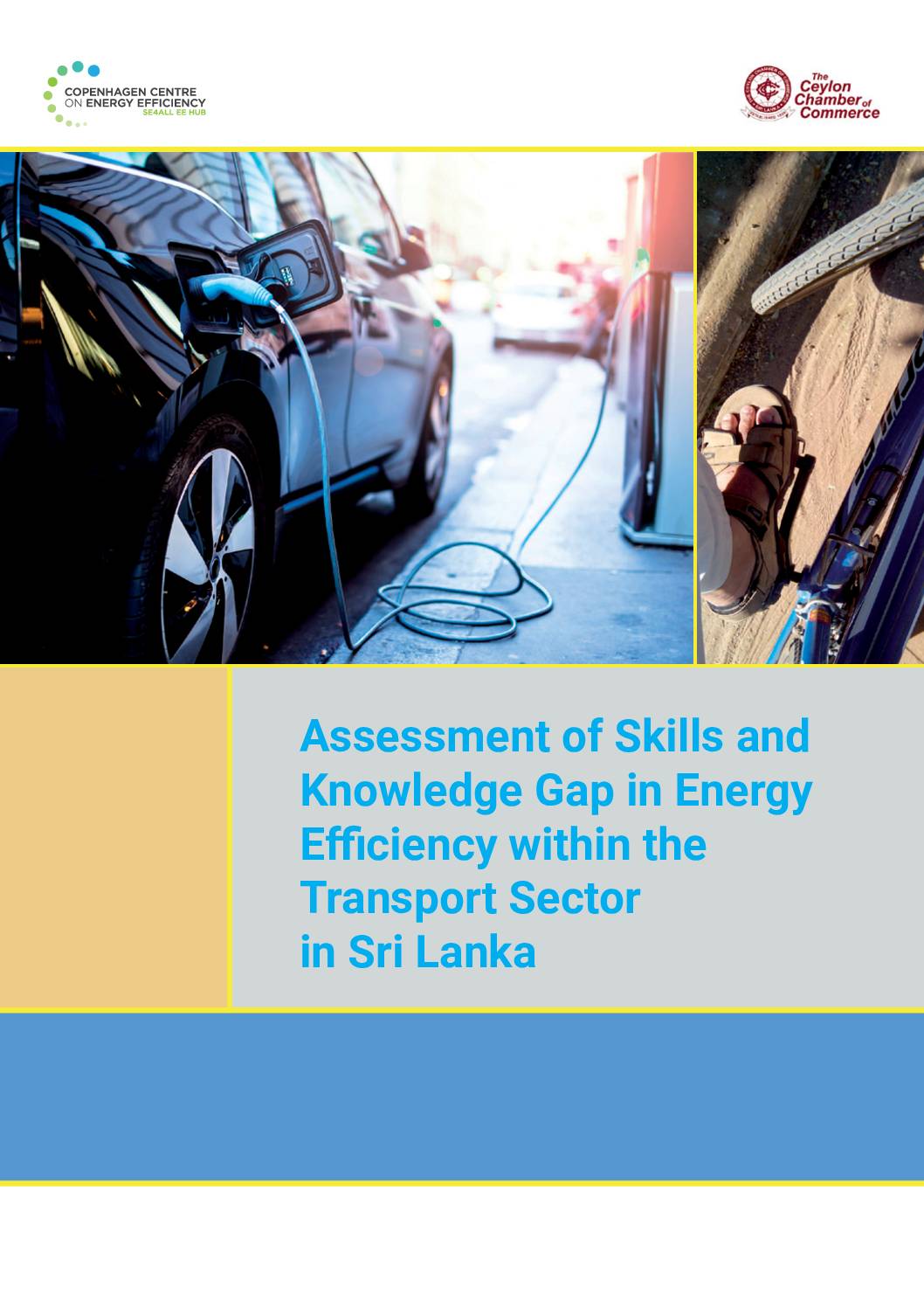 Sector: Transport
Country / Region: Sri Lanka
Tags
:
assessments
,
energy
,
energy efficiency
,
implementation
,
projects
,
rail transport
,
transport
In 1 user collection: C2E2 Publications
Knowledge Object: Publication / Report
Published by: Copenhagen Centre on Energy Efficiency
Publishing year: 2021
Author: Thusitha Sugathapala, Subash Dhar, Talat Munshi, Chandrarathne Vithanage