This work builds upon analysis by CLASP during August, September and October 2014 and addresses several specific gaps or weaknesses in the evidence available to the Commission. This report also includes an assessment of the EPEE / Eurovent proposals of 1 September 2014. This report has been prepared by CLASP with input from experts and is presented to the European Commission and the Consultation Forum as an independent contribution to the development of ecodesign and energy labelling criteria for commercial refrigeration equipment.
This report presents the results of our investigation into priority aspects of evidence that are of interest to the Commission. These include: 
Benchmark figures for "best-in-world" MEPS to compare with EU proposals; 
Evidence about the difference in efficiency between integral and remote cabinets; 
How policies in other regions have attempted to minimize the testing burden on manufacturers, including "representative cabinets;" 
Ensuring more accurate, repeatable and reproducible test methods (reducing the potential for 'gaming'); 
Information on likely impact on small and medium enterprises (SMEs); 
CLASP's views on some aspects of the comments submitted to the Consultation Forum by the European Partnership for Energy and the Environment (EPEE) and Eurovent on September 1, 2014.
Link to resource
Download source
Share this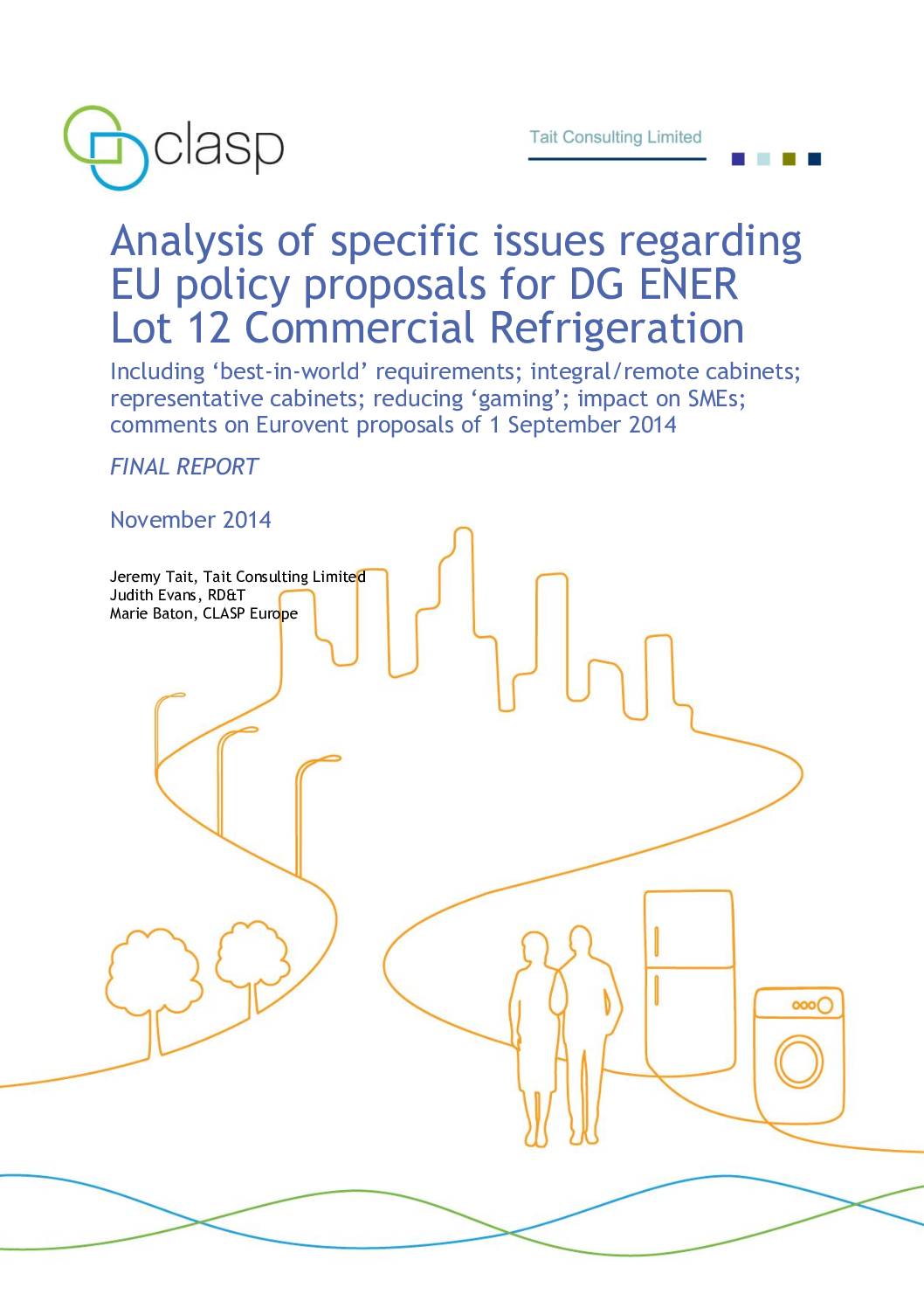 Sectors: Cross cutting, Equipment and appliances, Renewables
Country / Region: Europe
Tags
:
assessments
,
benchmarking
,
consultations
,
corporate reporting
,
efficiency labelings
,
energy
,
energy efficiency
,
industrial benchmarking
,
international development
Knowledge Object: Publication / Report
Published by: CLASP
Publishing year: 2014
Author: Jeremy Tait