This handbook describes a market-tested, locally-adaptable methodology for collective action to drive energy efficiency in buildings (EEB) at city, regional or national levels. It details how the WBCSD successfully piloted this methodology in 10, varied locations around the world.
We explain the comprehensive processes and steps involved and, importantly, how to bring together the many different groups that comprise the buildings sector. In so doing, this publication serves as an essential guide to anyone who wishes to get involved in stimulating collective, localized action on EEB.
We know that interest in EEB originates from many different perspectives: commercial, academic, sustainable development, policy-making, financing, city planning, power generation and so on. Whatever the starting point for your interest, we believe this Handbook will contain useful information, ideas and testimonies from those who have witnessed our work. Above all, we hope it inspires more people to begin local action on what is arguably the most important challenge ever faced by the global built environment. 
Link to resource
Download source
Share this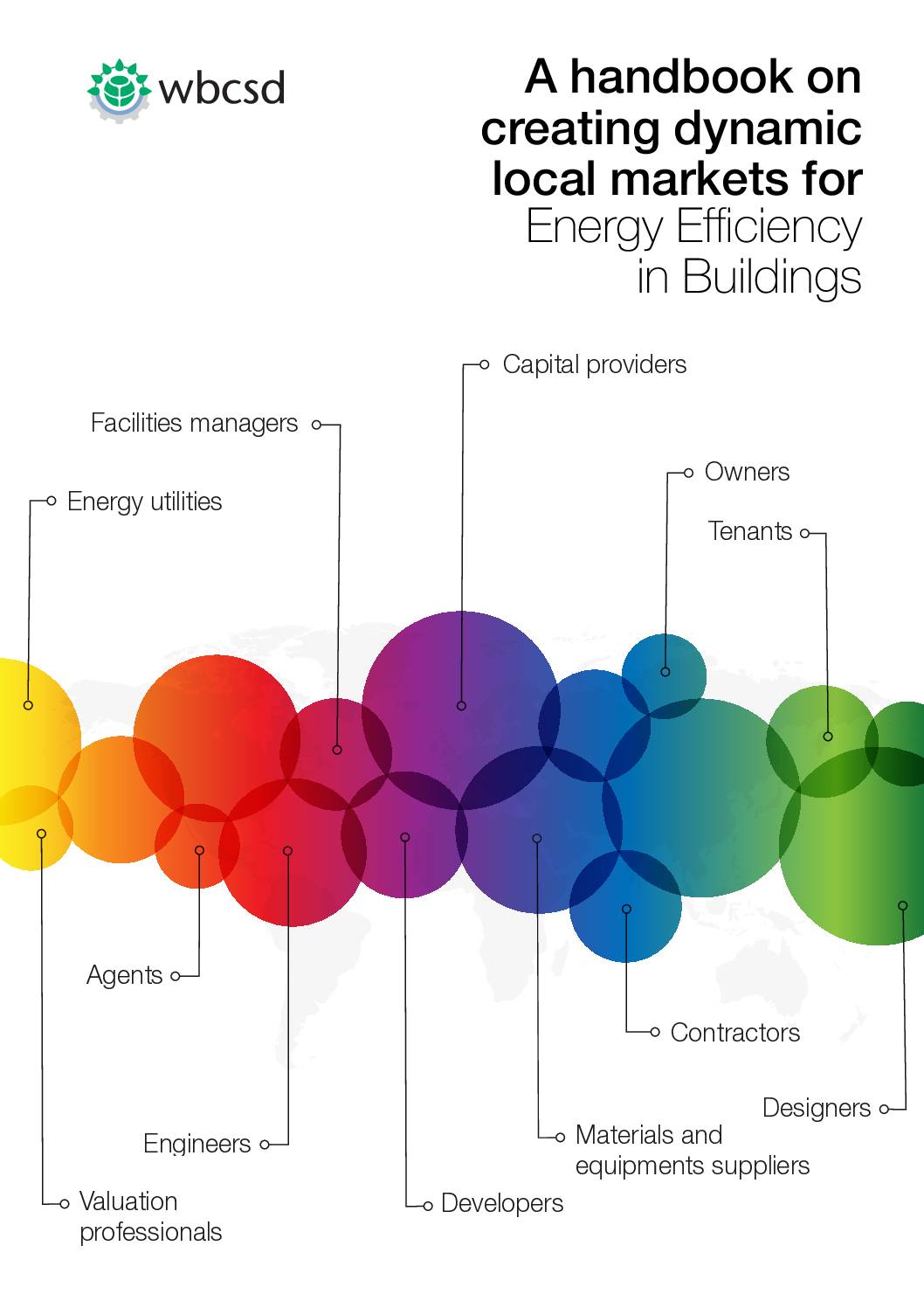 Sectors: Buildings, Cross cutting
Country / Region: Global
Tags
:
cities
,
energy
,
energy efficiency
,
energy efficient buildings
,
international development
,
power
,
specific financing mechanisms
,
sustainable development
,
World Business Council for Sustainable Development
In 1 user collection: Building Efficiency Accelerator: General Resource Collection
Knowledge Object: Publication / Report
Published by: World Business Council for Sustainable Development
Publishing year: 2016
Author: World Business Council for Sustainable Development